German coalition agrees minor curbs on manager pay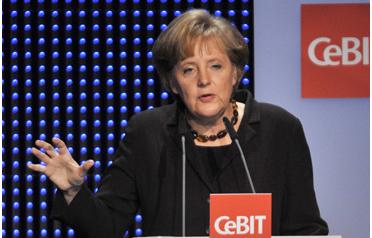 The parties agreed to bring in legislation to extend the minimum time that managers must hold on to stock options before exercising them and to boost transparency, said conservative parliamentary floor leader Volker Kauder.
The leaders of Merkel's Christian Democrats (CDU) and their coalition partners, the Social Democrats (SPD), also agreed that a working group would discuss further proposals to curb excessive pay, Kauder told reporters.
The economic crisis has added momentum to efforts to rein in excessive manager pay and to tighten regulations and boost transparency on financial markets.
However, SPD parliamentary floor leader Peter Struck said he regretted the parties had failed to agree on further steps.
The parties have also been discussing making supervisory boards responsible for remuneration that could make it easier for shareholders to sue over generous packages, but it was unclear how much progress they had made on this.
Less than seven months before an election, the parties in Merkel's loveless "grand" coalition are increasingly reluctant to strike compromises they think could cost them votes.
The parties will present more details of the outcome of the meeting later on Thursday.
No deal was reached on a planned law to introduce uniform, nationwide environmental rules for industrial and infrastructure projects. The environment ministry will instead propose some more limited rules.
Late on Wednesday, the federal government and 16 federal states reached agreement on details of a reform of car tax which means the reform – under which cars will be taxed according to emissions as well as engine size – will take effect on July 1. 
Follow Emirates 24|7 on Google News.
German Chancellor Angela Merkel's coalition agreed on Thursday to impose limits on executive pay, party officials said, but failed to reach compromises on a host of other issues.