Germany set to finalise new stimulus package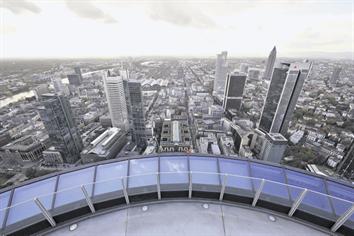 German Chancellor Angela Merkel's government is to hammer out a major new stimulus package this week for Europe's biggest economy but her fractious coalition is still divided on the details.

The €50-billion ($67bn or Dh246bn) raft of measures over two years is aimed at pulling the German economy out of a perilous downturn and comes amid charges Berlin is doing too little to rescue Europe's economic powerhouse.

It follows a previous bundle worth €30bn approved in November that was attacked in Germany and abroad as too meagre.

Merkel's conservative CDU/CSU bloc was set to huddle with its junior coalition partners, the Social Democrats, to hash out the plan, which is to include €10bn in public investment as well as tax cuts.

"We must confront this global economic recession with a great national and international show of strength and limit its consequences for our country and our job-holders," Merkel said. "We want to give people more financial room to manoeuvre."

She said the package would include new investment in schools and public infrastructure, a simplification of rules for creating temporary jobs and the creation of a €100bn fund to guarantee loans for companies hobbled by the credit crisis.

But a series of key polls this year, culminating in a September general election, are colouring the debate and no side wants to appear the party-pooper when vast sums of public money are being handed out.

Both Merkel's Christian Democrats (CDU) and the Social Democrats have dropped their initial opposition to tax breaks – a position they had fervently maintained was key to maintaining a balanced budget.

The conservatives are now calling for up to 7.5 billion euros in tax cuts. The Social Democrats have proposed offsetting the move with temporarily higher taxes on top earners as a "solidarity contribution" in tough times but Merkel has rejected the bid.

"I am convinced that this measure is necessary and justified," Foreign Minister Frank-Walter Steinmeier, the SPD's candidate for chancellor, insisted in an interview with the Passauer Neue Presse published.

"The debts that we are now accumulating will have to be paid back one day by everyone, especially the young. That is why I think it makes sense to ask the strongest to carry a bit more of the burden.

"The fact that the Union (Merkel's conservative alliance) rejects this and at the same time wants a €100bn programme to shore up major corporations says a lot."

The conservatives are also wracked by infighting with the CDU's Bavarian sister party, the Christian Social Union, demanding far bigger tax relief.

The spats come amid an avalanche of dire news for the German economy.

Unemployment rose last month for the first time in three years with more than three million jobless, and Labour Office Chief Frank-Juergen Weise said the figure could eventually top four million. The government has been forced to repeatedly correct its 2009 growth forecast. The ministry is now working on the assumption that GDP will shrink three per cent this year.
Follow Emirates 24|7 on Google News.