Germany unveils €50bn package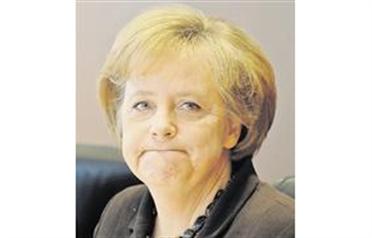 Germany's second stimulus package, which the government says is worth €50 billion (Dh245bn), includes a mixture of investments, tax relief and support for companies, the agreement shows.

Eight months before an election, Chancellor Angela Merkel's conservatives and the Social Democrats (SPD), who share power in a coalition, agreed on steps to help Europe's biggest economy through what may be its worst recession since the Second World War.

"This is the biggest package the Federal Republic of Germany has ever seen," Finance Minister Peer Steinbrueck told German broadcaster WDR.

This is Germany's second stimulus plan in as many months and other European nations have also announced programmes. France may pump in more aid on top of what it says is a €26bn plan. Britain unveiled a £20bn package in November.

Economists broadly welcomed Germany's plans, though some are worried about the impact on the budget and say some of the steps may take effect too late. "It's right and good that we have a stimulus package in the current difficult environment, even if it will increase debt levels. One can argue about the contents. This is a combination of numerous, small measures," said Michael Heise, chief economist at Allianz.

Central to Germany's package is new investment in infrastructure and education which the government hopes will save jobs. The federal government envisages investments of €14bn and Germany's 16 states will contribute on top of that.

The package also envisages a total of €1.5bn in aid for the auto industry, which experts say accounts for roughly one in five jobs in Germany. Those measures include incentives worth €2,500for new car purchases. The coalition partners also agreed on a range of measures to ease the tax burden on households. In the document, the coalition partners said tax relief would amount to €2.9bn in 2009, rising to €6.05bn from 2010.

The entry level tax rate will go down and tax-free thresholds will be raised. There will also be changes to the system of tax brackets which will ease the burden.

Peter Struck, SPD parliamentary floor leader, told German television the package would ease the tax burden. "With this package we can achieve our goal of emerging from this crisis as best we can."
Follow Emirates 24|7 on Google News.