Global economy likely to continue on recovery path with 4.2% growth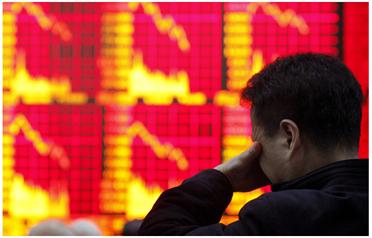 Emerging markets have helped pull global economy out of recession this year, but the path to sustained growth will be bumpy, as developed nations will see slower growth and the global job market will remain depressed despite the drop in job losses recorded of late.

According to Nomura: "The first point to note is that the global recession is over – the quarter-on-quarter contractions in global GDP having ended in Q2 2009 [for the G10, Q3] – and we think will stay over. Recessions are not the natural state for an economy and tend to self-correct over time, with counter-cyclical macro policy hastening the process. Absent another major shock, which we do not expect, the global economy should continue on its recovery path. We forecast a global growth of 4.2 per cent in 2010.

"But developed world growth stands to be much weaker [two per cent] than growth in emerging economies [6.6 per cent]. The recovery we forecast [for the developed world] will not even make up the output lost in the recession. This is not just a matter of emerging economies having much higher potential growth rates than developed ones, which is the case. We expect demand growth in the crisis-hit developed economies, notably the US, Europe and [for somewhat different reasons] Japan, to be muted for some time."

Credit Cuisse also seems more optimistic in its outlook for next year. "We approach 2010 with a degree of optimism that both the economic recovery and the stability in markets can be sustained, pointing to less volatile conditions in the year ahead, although the last 12 months have taught us to take little for granted.

"Our key macro themes can be summed up very succinctly. We think this will be [once again] a disinflationary recovery: 10-year G3+ real yields will end the year higher, breakevens lower and nominal yields little changed. We think the three stages of the 'exit strategy' [winding down QE, raising interest rates and fiscal consolidation] will help cap the upside for equities.

"The key for us to the fate of financials will ultimately be the US house prices – the most important collateral within the [global] financial system – and in our view extremely cheap."

As per Bank of America Merrill Lynch, "this recovery will likely be weaker than what is typical coming out of a major recession. The speed of the recovery will dictate policy tightening, and with the economy operating under massive spare capacity, we expect core measures of inflation to continue to drop and most central banks to remain on hold through H1 2010.

"We expect a muted recovery in developed economies to mean low core inflation and steep yield curves in 2010. In contrast, rising longer term rates make for a less attractive outlook for government and corporate bonds. We expect selective dollar strength against some G10 currencies, but dollar weakness against emerging market foreign exchanges. Strong EM demand will help drive strength in commodities."

Commerzbank warned against the risk of over-optimisim in 2010. "This year has seen the biggest peacetime contraction in world GDP since 1945 and a rebound of around three per cent is expected in 2010. On the basis of IMF projections, Asia is likely to provide the biggest contribution to world growth next year, but the IMF also got it badly wrong 12 months ago when it assumed that Asia could decouple from the rest of the world. There is a risk that it will be similarly over-optimistic in 2010.

"The collapse in output has left the world economy with a huge amount of spare capacity which will result in higher global unemployment and lower inflation than prior to the crunch. One downside is that many of the imbalances in the global economy remain in place, with current account imbalances [that is savings imbalances] existing between the US and Asia. In addition, Asian exchange rates in particular seem to be heavily divergent from a measure based on fundamental fair value."

BNP Paribas, on the other hand, believes growth will return to the global economy next year.

"Global growth will return in 2010 but it will be uneven. Emerging markets will far outshine the advanced economies. Near-term in the advanced economies, the bounce in activity will last a little longer than we previously thought, but headwinds will result in a soft patch next year in the G7.

"The main pressures on domestically generated inflation in the G7 are for a decline. Emerging Markets [EMKs] generally have less spare capacity and face upside inflation risks much sooner than the West.

"Monetary policy needs vary widely. EMKs will need to tighten much sooner than the G7. We do not expect any rate hikes from the ECB, BoJ or Fed next year. We think many people are wrong to expect moves too early, given fragile growth and weak inflationary threats. "Watch the liquidity management by central banks very closely as it will be a major driving force for markets next year."
Keep up with the latest business news from the region with the Emirates Business 24|7 daily newsletter. To subscribe to the newsletter, please click here
Follow Emirates 24|7 on Google News.