Global economy to slow 'significantly'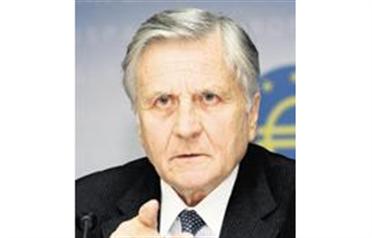 The global economy will slow significantly this year with contractions in major countries but should recover in 2010, top central bankers said yesterday.

European Central Bank President Jean-Claude Trichet, who chaired talks on the global economy at a Bank for International Settlements meeting, said restoring confidence was crucial as emerging markets join the industrialised world in feeling the impact of the financial crisis.

"The global economy will slow down significantly in 2009 with the industrialised economies having negative figures," he said in summing up the talks."It is also noted that 2010 should be the year of the recovery. That was really one of the conclusions we can draw from this."

Trichet, who also chairs the Group of 10 central bankers, said the slowdown was largely due to a negative feedback loop between markets and the real economy, but there were offsetting factors such as lower oil prices and extra government spending.

Major central banks have slashed interest rates in the last few months as the financial market crisis has spread to emerging markets and dragged major developed economies, including Japan, the United States and the euro zone, into recession.

Trichet said central bank and government action so far had been effective in avoiding a market "meltdown" but markets had not yet fully taken on board all the measures undertaken.

Central bankers attending the talks, who included US Federal Reserve Chairman Ben Bernanke and Bank of Japan Governor Masaaki Shirakawa, did not discuss co-ordinated unconventional measures to further improve the market situation, he said.

Trichet made no comment on ECB interest rates ahead of a policy meeting on Thursday, when analysts expect the ECB to cut rates – currently the highest in the Group of Seven – by another 50 basis points to 2.0 per cent.
Follow Emirates 24|7 on Google News.