Gloom turns into boom for Ajman's garment exporter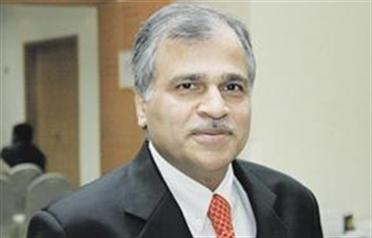 It is a tough time for garment units that thrived during the quota system in Ajman.

About 40 big garment units that operated in Ajman have closed down their business and fired their staff.

But Manohar Sawlani, owner of Excel International, once the second-biggest garment exporter in the UAE, said the gloomy prediction turned out to be a blessing.

Manohar said: "Four years ago, we decided to close down the garment unit and send back all the 450 employees. Most of the 40 units are now closed and only a few with five to 10 machines are functioning.

After closing the Ajman factory, which had 250 machines, he launched an outlet mall in Ajman.

"The plot near the factory was used to build a factory mall, a new concept in the UAE retail sector. Outlet malls are common in the US and Europe where products are sold at the factory price.

"There are many middlemen involved in a normal retail chain – importer, distributor and the retailer – who charge commissions and profits. A factory outlet avoids all these middlemen and sells brands at cheap price directly to the consumer," he said.

"Within four years, Factory Mall has been quite successful in attracting customers from different emirates in the UAE and even neighbouring countries, such as Oman and Saudi Arabia," Manohar said.

"Many Omanis come to the Factory Outlet during weekends. There is enough parking space and available brands are cheaper than the Dubai or Sharjah Malls," he added.

Brands like Aldo, Daiso, Amri, Nine West, Snowhite, Chen One, Mr Price Beverly Hills Polo Club sell their brands at cheaper price in Ajman outlets and some of the slow moving items from their outlets in Dubai and other emirates are moved to Ajman Outlet.

Now Manohar is planning new outlets in Bahrain and Oman. "We have seen the economic cycles of boom and recession and we will decide about the new malls after knowing the trend in the first six months of 2009. It may take some time for the global recession to reverse," he said.

The second outlet mall in the UAE has already been launched by other groups in Al Ain-Abu Dhabi area.

His own chain Amiri is also present in Factory Outlet. "With the changing economic trends, customers are getting more conscious about savings. Getting a quality product at half the market rate will attract any common man. Within four years the concept has gained popularity among customers in the UAE and floating population from Oman."

Amiri Wholesale, Amri Retail and Deepaks Real Estate owned by him plans new projects including five new outlets in 2009. Factory Mall, the first outlet mall based in Ajman, is celebrating the fourth anniversary. "It is a common retail concept in the US to have retail malls away from the main cities offering major international brands at a discount. As the rent level is low in Ajman, 14 tenants in the factory mall can pass on good discount to customers. The rent per square feet in Ajman is Dh50 compared to Dh300 in Dubai. It makes good business sense for tenants to give extra discounts on good brands.

In order to increase footfall in the mall, we are organising a gala anniversary offers – about 70 per cent discount, and there is a plan to open a food court and a children's play area.

"We will give a free gift to all shoppers who shop at the Factory Outlet from January 9 to February 9. Other promotional events like magic shows, fashion shows for children, said Shubojit Mahalanobis, General Manager Group, Oprations.

Ten international brands are keen to start business in the Mall, but due to space constraint the mall is not allowing them. We are also introducing Sports Range concept store with sports gears and wears including health equipment.

Manohar said running a garment unit in the UAE was a good business when the quota system prevailed. "Once the quota system was removed anybody could make garments and export to the US. The cost of making garment in the UAE has gone up substantially. While the making cost in Dubai is Dh3 for an item fetching Dh4 in the international market, the cost is only a fraction in countries like Bangladesh.

Even if there is a free trade agreement with the US or Europe, it is not a viable business in the UAE. "Instead of finding export market, we have consolidated market in the UAE and the region and the new Factory Mall in Ajman has about 14 tenants who are offering steep discounts.

He has also started a new garment factory in Nairobi employing 1,000 people.
Follow Emirates 24|7 on Google News.