Governments fail to account for spending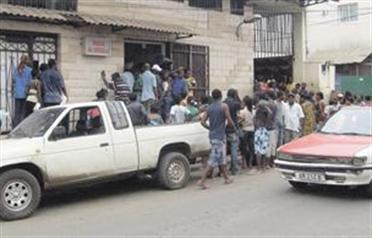 Eighty per cent of the world's governments fail to provide adequate information on spending to the public, often because of a lack of political will, said a report.

The International Budget Partnership (IBP), a non-governmental organisation that promotes transparency in government, said it evaluated the budgets of 85 countries – looking at whether information was made accessible to allow the public to participate in the budget process and hold officials accountable.

Nearly 50 per cent of the 85 countries "provide such minimal information that they are able to hide unpopular, wasteful, and corrupt spending", the IBP said.

The IBP said a significant finding was that many governments produce the budget information that would allow the public to participate effectively but do not release it.

In 51 of the 85 countries, the government produces at least one key document that is not disclosed to the public, the survey found.

The group used the findings of data collected before September 28 to calculate country rankings on a transparency index.

Britain was the highest-ranked country, at 88 per cent, followed by a tie between France and South Africa at 87 per cent.

The top five "open" countries were rounded out by New Zealand (86 per cent) and the United States (82 per cent). At the bottom of the index were 25 countries that provide "scant or no information", the IBP said, half of them in Africa.

China was ranked at 14 per cent, tied with Burkina Faso. Saudi Arabia and Algeria were tied at one per cent. Oil-rich Equatorial Guinea, among the five countries that ranked zero in transparency on government spending, bought a $35 million (Dh128m) vacation home for its president in Malibu, California, the IBP said, citing a US Senate investigative committee.

"This was $10m more than the government's budget showed the country planned to spend on healthcare for its impoverished population in 1995," the organisation said.

Governments could improve transparency immediately and at minimal cost by disclosing information that is already produced, the group said.

"Many countries could improve their transparency at a low cost, since we know they are making good statistics, but do not release them," IBP director Warren Krafchik said.

"The level of transparency does not depend on economic means, but on political willingness," he said in an interview, citing Sri Lanka's tie at 64th place with Germany, and Botswana, ranked 62nd.
Follow Emirates 24|7 on Google News.