Gulf Capital to seal four acquisitions this year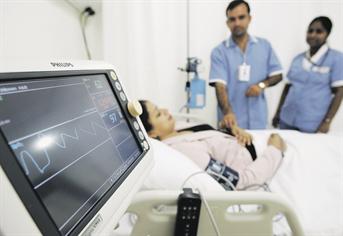 Abu Dhabi-based Gulf Capital plans to close four acquisition deals this year, two of them are in the food sector.

The private equity firm may also consider buying assets under disposal by government-related entities, its CEO told Emirates Business. The company, which expects to conclude one deal every quarter, is shying away from cyclical investments and is instead looking at defensive sectors such as education, food and healthcare.

"Social infrastructure such as healthcare and education are reliable, predictable and growing on the back of population boom," Gulf Capital CEO Karim El Solh said. "I'd rather prefer a 30 per cent internal rate of return in an education deal, for example, which is low risk than a 100 per cent IRR on a deal that's either a home run or a complete write-off."

The firm has already invested a third of the $500 million (Dh1.83 billion) Equity Partners Fund 2 it raised in June 2009. It plans to deploy the remaining capital in the next two to three years before launching another fund.

Two-thirds of that fund was raised from international investors at a time when fund-raising was treading one of its toughest times. Gulf Capital partnered with Credit Suisse Alternative Investments to market the fund to large institutional investors including pension funds, insurance funds, endowments and sovereign wealth funds in Europe, Asia and the Americas. "We were successful in launching our Equity Partners Fund 2, which was oversubscribed. They covered us $500m and we'll probably come higher than that figure. We're closing in Feb 15, 2009 and we'll announce the final figure then," El Solh said.

Gulf Capital may also look at buying government-related entities' assets. "We don't buy by city, we look at companies… by sector… If there are assets in our target verticals where we want to be investing in, yes sure, we will look at it," he said.

"I am sure they are looking at selling or disposing a lot of their assets to generate income. They are looking at realising some proceeds from these disposals and surely that's an opportunity for private equity firms," El Solh said.

Gulf Capital's business strategy is focused on control buyout and value creation model. Under the former, the firm acquires controlling stakes in regional market-leading companies, build value then work on a number of potential exits including trade and financial sales to reduce reliance on the volatile and unpredictable regional public markets.

In the latter, it strengthens the business after it acquires a company, grows it aggressively, expands its core business; use the borrowing power of the company not to leverage and finance its acquisition at entry but to finance its expansion and growth post-acquisition and position and prepare the company for the eventual exit.
Keep up with the latest business news from the region with the Emirates Business 24|7 daily newsletter. To subscribe to the newsletter, please click here.
Follow Emirates 24|7 on Google News.