Gulf countries continue steady movement towards freeing economies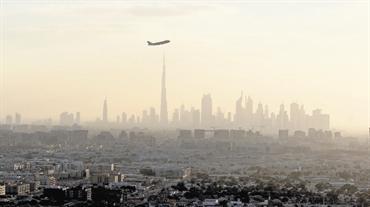 UAE has climbed up in list of freest economies in the world. The country has gained 2.2 points from last year and currently holds the 54th position in the annual Index of Economic Freedom, published by the Heritage Foundation and Wall Street Journal.

UAE scored the maximum points for fiscal freedom (99.9) and least for investment freedom (30). The country also got good points for trade freedom (80.8) and government size (86.3). However, there is room for improvement in areas such as financial freedom, property rights and freedom from corruption.

Bahrain, on the other hand, has been ranked as the 16th freest economy in the world and most-free in the Middle East and North Africa region.

Bahrain was the only Middle Eastern country to be ranked among the top 20 freest economies in the world and has been ranked No1 in the GCC for 15 years, since the launch of the Index in 1995.

Bahrain's ranking of 16th was an improvement on its 2008 ranking of 19th. With an average total score of 74.8, Bahrain's position in the top 20 puts it alongside Switzerland (ninth), United Kingdom (10th) and Japan (19th) and ahead of Germany (25th), Spain (29th) and France (64th).

Oman stands at 43rd place but has fallen by 0.3 points. The Kingdom got most points for fiscal freedom (98.5) and least for property rights (50).

Qatar also registered a growth of 3.6 points and is at the 48th place. Kuwait is at 50th with a fall of 2.5 points and Saudi Arabia holds 59th place with a gain of 1.8 points.

Hong Kong maintains its status as the world's freest economy, a position it has held for 15 consecutive years. It was the only economy to score at least 90 on the 100-point economic freedom scale.

Singapore remains close, ranked as the world's second freest economy. Australia has climbed to third place in the 2009 Index, with New Zealand only 0.4 point, back in fifth place.

Every region continues to maintain at least one of the top 20 freest economies. Ten of the 20 freest economies are European, led by Ireland, Denmark, Switzerland and the United Kingdom.

Five are in the Asia-Pacific region, and two (the United States and Canada) are from North America. The other regions are represented by one country each: Chile (South and Central America/Caribbean region), Mauritius (Sub-Saharan Africa region) and Bahrain (Middle East/North Africa region).

The Index of Economic Freedom 2009 ranked 179 countries across 10 areas of economic freedom – business freedom, trade freedom, fiscal freedom, government size, monetary freedom, investment freedom, financial freedom, property rights, freedom from corruption and labour freedom. An overall average was then calculated from these scores.

"Taken together, these 10 components of economic freedom provide a portrait of a country's economic policies and establish benchmarks by which to gauge strengths and weaknesses. A systematic analysis of the 10 freedoms over the 15-year history of the Index demonstrates that economic freedom is the key to creating an environment in which entrepreneurship and innovation flourish, with rapid economic growth and sustainable development as the happy results," says the report.

The report also highlights that despite the progress made over the past 15 years, the struggle between the state and the free market continues.

Many governments are maintaining a strong commitment to economic freedom, but others are regressing. "Regrettably, populist attacks on the free market, fuelled by the economic slowdown and the political temptation of quick interventionist remedies, have gained momentum."

"Even so, however, for countries included in last year's index, economic freedom advanced, from an average score of 60.2 to an average score of 60.3. The overall average score this year for all ranked countries, including the 21 appearing for the first time in the Index, is 59.52," the report adds.

Economic freedom is strongly related to good economic performance. Per capita incomes are much higher in countries that are economically free. Economies rated "free" or "mostly free" in the 2009 Index enjoy incomes that are more than double the average levels in all other countries and more than eight times higher than the incomes of "repressed" economies, the report says.

"Overall human development, political openness, and environmental sustainability thrive in an environment that is economically free. Economic freedom is about more than a business environment in which entrepreneurship and prosperity can flourish. With its far-reaching impacts on various aspects of human development, economic freedom empowers people, unleashes powerful forces of choice and opportunity, gives nourishment to other liberties, and improves the overall quality of life," it adds further.

The report states that freedom is critical to fostering economic development and prosperity. The Index findings reveal that sustained commitment to policies that promote economic freedom is critical to achieving development and lasting prosperity.

"Countries that are too quick to abandon their efforts at policy reform often find their economic freedom fading away, along with their prosperity. We have seen ebbs and flows of economic freedom in specific countries or regions. The erosion of economic freedom in South America, for example, reflects reversals of free-market policies in some countries and a lack of perseverance in pursuing economic freedom in others. Venezuela, in particular, is tempting long-run decline as President Hugo Chávez takes the country further down an anti-democratic and anti–free market path," it mentions.

Policies that promote economic freedom are critical to achieving development and lasting prosperity. Countries that are too quick to abandon their efforts at policy reform often find their economic freedom, the report adds further.

Index of Economic Freedom between 70 and 80, places a country in the "mostly free" category. Thus, a total of only 30 countries, or about one-sixth of all countries graded, have economic systems in which individuals enjoy substantial levels of freedom. The largest portion of the countries graded – 119 economies – have freedom scores between 50 and 70. Of those, 53 economies are "moderately free" (scores of 60–70), and 67 economies are mostly unfree" (scores of 50–60). This year, 29 countries have "repressed economies" with scores below 50, the data shows.

The report also shows that there are clear relationships between economic freedom and numerous other positive economic and social indicators, the most prominent being the strong relationship between the level of economic freedom and the level of prosperity in a given country.
Follow Emirates 24|7 on Google News.