Gulf oil producers to record low inflation in 2010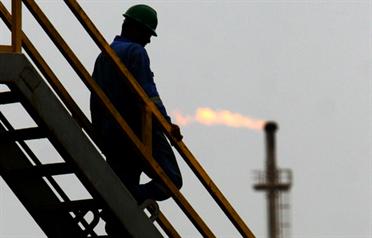 Gulf oil producers are expected to record another year of relatively low inflation in 2010 as housing pressures continue to ease and global prices are projected to remain far lower than in 2008, according to regional and international data.

Although the dollar could weaken through the year, the stifled increase in imports in the absence of large GDP growth is expected to offset the high import bill and keep inflation in the six-nation Gulf Cooperation Council (GCC) at low levels.

After slumping to just around two per cent in 2009 from a record 11 per cent in 2008, the combined inflation rate in the 29-year-old Gulf alliance could rebound only slightly, the Institute of International Finance (IIF) said.

"Inflation in the GCC is expected to have declined to around two per cent in 2009 before rising slightly to three per cent in 2010. Cost-push pressures from a more-than-expected weakening of the US dollar against major currencies over the next few months and a modest recovery in non-fuel commodity prices would add limited inflationary pressures next year," the Washington-based Institute for International Finance (IIF) said in a study sent to Emirates Business.

"Weak domestic demand, the correction in housing-related prices and the fall in global commodity prices have brought down the 12-month inflation rate from over 13 per cent in July 2008 to three per cent in July 2009. Continued slack in the GCC economies will dampen domestically driven inflation pressures in 2010," the report said.

In the UAE, inflation has already tumbled to just around 1.9 per cent in the first 11 months of 2009 and could have been even lower by the end of the year after climbing to a record 12.3 per cent in 2008, data showed.

"Official data is likely to show an average annual inflation rate in the UAE of between 1.5 per cent and two per cent for 2009 as a whole, although this would seem to understate the extent of house price deflation apparent in the economy," the Saudi American Bank Group (Samba) said in a study.

"The impact of real estate correction will continue to be felt in 2010, keeping inflation down at around three per cent, despite some pick up in the economy and likely inflationary pressures from a weak dollar and rising commodity prices," it added.

In Saudi Arabia, the largest Arab economy, inflation dropped to an average of 4.4 per cent in 2009 from 9.9 per cent in 2008. "Price pressures from all of the external factors behind the surge in inflation over the previous few years have declined," the Riyadh-based Jadwa Investments said in a recent study about the world's dominant oil power.

"On an annual average basis, food and commodity prices have falled, bottlenecks have eased and exchange rate movements have been favourable. Rents remain the main source of inflation, though they too have dipped owing to the provision of more government housing and lower building material costs." It said inflation in 2010 is projected to remain almost equivalent to 2009 rates despite an improvement in economic performance. It noted that banks have become more comfortable with their exposures and lending to the private sector has started to rise.

Further growth in lending should boost business sentiment, lifting share prices, which in turn will bolster consumer confidence, the study said. "This virtuous circle should result in stronger economic growth in 2010, though ongoing problems accessing credit [particularly from foreign lenders] and weak export markets will constrain the pace of growth.

"As for inflation, it is not going to go away. Commodity prices are well above their lows of late last year, the dollar is weaker and there remains a shortage of housing that will continue to push up rents. However, domestic bottlenecks have eased and inflation in Saudi's main trading partners will be very low."

Samba expects inflation in Saudi Arabia to remain "stable and manageable over the 2010- 2012 period" though it will be high by historical standards. It said price pressures in the kingdom tend to be driven by inflation among trading partners rather than by domestic liquidity conditions.

"Consequently, Saudi inflation will largely reflect developments in the global economy. An enormous amount of liquidity has been pumped into the global economy over the past 18 months, and that presents an inflationary risk," it said. "However, we feel that there is still considerable excess capacity. With wage demands likely to remain muted, global inflationary pressures should remain subdued until the back end of the forecast period. Population growth will continue to generate some domestic price pressures in the kingdom, but inflation is likely to stabilise at around four per cent this year."

Samba's projections showed Qatar, one of the world's fastest growing economies, recorded average annual deflation of four per cent in 2009 mainly as a result of a sharp decline in rents. It said the decline reflected the downturn underway in the real estate sector which will probably linger well into 2010, dampening overall inflation prospects.

"However, significant inflationary pressures could emerge from surging external inflows, higher public spending, increased commodity prices and a weak dollar, and we project inflation will rise to six per cent by 2011."

Forecasts by the UN Economic and Social Commission for Western Asia (ESCWA), which groups the GCC and other Arab nations, showed inflation in Qatar could be at around 4.1 per cent this year. It projected inflation in 2010 at 4.2 per cent in the UAE, four per cent in Saudi Arabia, 4.7 per cent in Kuwait, 3.2 per cent in Oman and 4.7 per cent in Bahrain. The levels are far lower than those recorded in 2008.

"In Saudi Arabia, a further decline of the price level is forecast for 2010 with a consumer inflation rate of four per cent as the economy is returning to its historical trend. In the UAE, the economic recovery is forecast to lead consumer inflation to 4.2 per cent in 2010," ESCWA said.
Keep up with the latest business news from the region with the Emirates Business 24|7 daily newsletter. To subscribe to the newsletter, please click here.
Follow Emirates 24|7 on Google News.