IMF mulls new programmes for emerging markets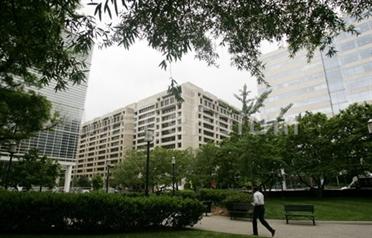 The International Monetary Fund is considering how it could provide support to emerging market countries which could be hit by contagion due to rocky global markets despite the fact they have sound policies.
"The Fund is exploring how its existing facilities could be adopted to provide financial support on a contingent, as-needed basis to countries like Poland that are following a sound policy path and have strong economic fundamentals," Fund spokesman David Hawley said on Sunday.
Typically, the IMF provides loans to countries and attaches policy conditions to them to fix economic imbalances, as it did in Hungary.
"However, there have been no specific discussions with the Polish authorities about a Fund-supported economic policy programme," he said.
Poland's Finance Ministry denied it was in any talks with the IMF on possible support.
"We deny any such reports," Szymon Milczanowski, a deputy director at the ministry told Reuters on Sunday.
At a news conference in Kuala Lumpur on Saturday, IMF Managing Director Dominique Strauss-Kahn was asked directly about possible support for Poland.
"The Poles are saying that they are okay today and I think they are right," Strauss-Kahn said after he attended a central bankers' meeting in Kuala Lumpur.
"They also say it's not impossible that in the future they may be under pressure, so we are discussing with them to see if they need or don't need more global (agreement) with the Fund," Strauss-Kahn said.
Economists at UBS said in a recent report that Poland was the sixth most vulnerable country in its universe of emerging market economies, based on its short term financing requirements as a percentage of gross domestic product versus its reserves.
Hawley declined to comment on what specific IMF programmes could be adapted to provide support for emerging market countries with sound economic policies, saying the process was under review in consultation with IMF members.
Emerging economies have long called on the IMF to create a financing instrument they could tap quickly and without the conditions. But the Fund has grappled with the design of such a facility, especially how it can provide the credit without signalling to markets the country may be in trouble.
In October, as global credit strains intensified, the IMF approved a short-term financing facility for emerging economies that have a good track record but are having difficulties accessing credit.
The facility allows countries to tap up to five times their IMF quota in a single disbursement and are allowed three drawings in the course of a year for the next two years.
Under normal lending programmes, countries are allowed to tap up to three times their quota, or subscription, which is based on its size in the world economy and determines its financial commitment to the IMF.
While some countries have expressed an interest in the short-term facility, none have tapped it so far, arguing it contains design flaws that need to be fixed and expanded to 10 times a country's quota to make a difference.             
Follow Emirates 24|7 on Google News.