IMF sees Gulf states' growth slowing to 5.1 per cent in 2009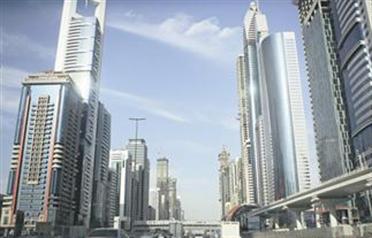 The International Monetary Fund (IMF) sees economic growth in the Gulf states cooling to 5.1 per cent in 2009 compared to about seven per cent in 2008, lower than previous forecasts, an IMF official said yesterday.

"GDP growth in the GCC will be 5.1 per cent in 2009 as against 6.8 per cent in 2008. But they could be revised downward further due to the deteriorating world economic conditions," said Saade Chami, an IMF co-ordinator in Lebanon, speaking about Gulf economies at a conference in Abu Dhabi.

Fiscal and external balances are projected to remain in surplus as long as oil prices do not fall further and remain below $50 (Dh183) a barrel for long, he said.

"Policy actions should be comprehensive in the GCC with some contingency planning and co-ordinated action to the crisis across the region is necessary," said Chami.

In October, the IMF had forecast economic growth for the Gulf Arab region of 6.6 per cent in 2009, down from 7.1 per cent in 2008.

Axel Bertuch-Samuels, deputy director of IMF's monetary and capital markets department, said the fund will also cut its 2009 global growth forecast again, this time to between one per cent and 1.5 per cent, as economic conditions deteriorate further. The IMF's latest forecast, made in November, was for growth of 2.2 per cent.

"It will be revised to one to 1.5 per cent in 2009, which is huge," he said. "Global economic prospects have deteriorated in recent months, consumer and business confidence has dropped to levels that we have not seen in decades and activity too has dropped sharply."

The year will be enormously challenging for the world's economy, he said.

In November, the IMF cut projections sharply for world growth in 2009 to 2.2 per cent, down 0.8 percentage points from an October forecast, noting industrialised economies were headed for the first full-year contraction since the Second World War.

An official release of updated IMF economic forecasts is expected on Wednesday, he said, and even forecasts for emerging markets such as China and India will see downward revisions.

In another report, Bundesbank President Axel Weber said in an interview that the worldwide economic downturn is steeper and more extensive than expected.

Weber, a member of the European Central Bank's policy-making Governing Council, said in an interview to appear in Bild newspaper that he was concerned about the inability so far to contain the crisis in financial markets.

"The economic downturn is more powerful and more comprehensive worldwide than we expected it to be," Weber said. "It worries me that containing the financial market crisis hasn't yet succeeded. There are always new distortions, always more sectors affected and new losses which in turn lead to new requirements for write-downs."

Weber said the crisis has turned into the worst since the Second World War.

"The problems in the markets and the ferocity of the collapse has not been seen in this dimension in previous decades. I cannot remember the economy worldwide caving all at the same time as steeply as this," he said.

Weber said the German government's steps to stabilise the banking sector and the economy as a whole would help limit the brunt of the downturn during the course of the year.
Follow Emirates 24|7 on Google News.