IMF warns against exiting stimulus plans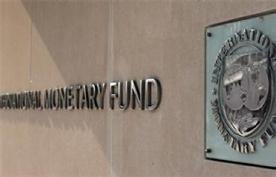 Developed countries may slip back into recession if they exit strategies taken to battle the global financial crisis too early, the head of the International Monetary Fund warned yesterday.

Recovery in private demand and employment are necessary conditions for governments to begin exiting policies designed to support their economies, though the appropriate timing depends on specific conditions in each nation, Dominique Strauss-Kahn said.

"Recovery in advanced economies has been sluggish," he said, adding: "We have to be cautious because the recovery has been fragile." He also said Japan's experience with its own financial crisis since the late 1990s shows that recovery begins only when companies and banks have cleaned up their balance sheets, adding that there are a lot of impaired assets that are not disclosed in many parts of the world.

Tackling high levels of public debt, which many developed countries have piled up as they take steps to save their economies, will become top priority for many governments, he continued.

Governments have committed trillions of dollars in stimulus and guarantees, and central banks have cut interest rates to record lows since the financial crisis intensified after the collapse of Lehman Brothers in September 2008.

But Strauss-Kahn added that the cost of seeking too early an exit from stimulus measures could be huge as countries may not have the tools to deal with a renewed downturn after using aggressive stimulus measures, on both the fiscal and monetary fronts, after the crisis.

"It would be difficult to find new tools," he told reporters in Tokyo. "The best indicator (for the exit timing) is private demand and employment.

"In most countries, growth is still supported by government policies. For as long as you do not have private demand strong enough to offset the need of public policy, you shouldn't exit," he said.

The IMF in October forecast global growth would resume and hit 3.1 per cent in 2010 after contracting in 2009. Strauss-Kahn reiterated that the world economy has been stronger than expected, led by emerging economies in Asia, adding that the IMF sees China's growth in 2010 close to the levels seen before crisis.

Strauss-Kahn also said he supports regional frameworks to contain financial crises, such as an Asian fund created last year. Thirteen East and Southeast Asian countries last year set up a $120 billion (Dh440.4bn) emergency fund for use in an economic downturn, the first independent move by Asia to shield itself from financial crisis.

Known as the Chiang Mai Initiative, the fund has evolved from a string of bilateral currency swap agreements signed by Asian countries. The idea of creating an Asian fund fell through a decade ago, when Japan proposed the creation of an Asian Monetary Fund after the Asian economic crisis in 1997-98.
Keep up with the latest business news from the region with the Emirates Business 24|7 daily newsletter. To subscribe to the newsletter, please click here.
Follow Emirates 24|7 on Google News.