Incentives slide in a global freeze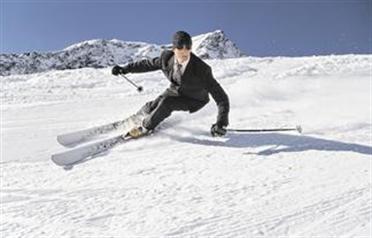 The global financial crisis is choking off funding for the most popular pastime of the high-octane salesman – the overseas corporate jolly.

Travel agents in the UAE are reporting a severe dip in 2009 bookings for incentive packages both to and from the emirates as banks and property companies put a spending freeze on non-essential trips.

In the past staff in sales and other sectors have been offered foreign jaunts to help maintain the momentum of an outstanding target-busting year.

The theory is that the salaries of top performers are so high that money becomes less of an incentive compared with, for example, a corporate skiing holiday or a dune-bashing adventure in Dubai.

But Dubai-based MMI Travel, which organises foreign packages for UAE firms wishing to reward their staff, has seen the cancellation of bookings for seven groups of up to 200 executives since December. Last year the company secured 25 incentive deals from local companies involving destinations such as East Asia, Europe, South Africa and India.
MMI's peak season is from September to April and it would normally expect a substantial increase in corporate bookings – but so far it has only four confirmations for the next three months.
"Most of our incentive packages have either been put on hold or cancelled because of the economic situation," said MMI Sales Executive Rakhi Purohit. "It's gone down a lot recently – what is usually our peak season has basically been quiet."
Purohit said banks and real estate companies in the UAE had put a freeze on incentive travel for staff. "That is what's killing our business," she added.
MMI's Dubai-bound deals for European and US clients are also suffering, she said.
"It's been pretty quiet this year. Usually the Dubai Shopping Festival brings some business, but not this year." The meetings, incentives, conferences and exhibitions segment – Mice for short – has been one of the leaders in Dubai's booming business tourism sector in recent years.
And the bulk of the local Mice activity has traditionally relied on in-bound traffic from major corporate accounts in the West. Incentive travel programmes have also sprouted up in Jordan, Egypt and Dubai.
Frederic Bardin is Senior Vice-President at Arabian Adventures' Mice business and Congress Solutions International (CSI), two companies that offer corporate events at hotels, incentive trips and large-scale conferences at venues such as Dubai's World Trade Centre.

He predicted that foreign business would drop by up to 15 per cent in 2009 compared with last year.

"Some corporate groups have postponed bookings for Dubai and are instead holding events in their home region," he said. "This can be because of cost-cutting or for image reasons – it might be considered a bit extravagant to go overseas in the current climate.

"We are still getting new bookings so it's not all doom and gloom, but we expect a drop of about 10 to 15 per cent from last year. We will see fewer bookings rather than cancellations."

He said the global auto industry and the financial services sector would be imposing the biggest cuts on incentive plans and conference travel to Dubai. News this week that leading corporations had axed more than 70,000 jobs globally underlined the gloom.

He said 80 per cent of Arabian Adventures and CSI's business was made up of foreign bookings, of which 70 per cent came from Europe, 10 per cent from the US and 20 per cent from Asia and the rest of the world.

"For the past several years the corporate sector had been shortening its booking period from 18 months to one year, and in some cases three months. This makes it difficult to put my finger on exactly how many bookings we will get this year.

"Bookings from the UK will be worst hit as the perception from the media there that everything is getting worse might make people act drastically for image reasons."

Meanwhile it seems that the exhibitions sector – which typically relies on bookings by major associations from, for example, the legal and medical professions – is in for a smoother ride during the financial crisis.

Salma Ghuznavi, Head of Research at the state-owned Dubai Convention Bureau (DCB), which promotes conference facilities in an effort to increase the emirate's share of the Mice sector, said bookings were mainly for annual or bi-annual events that were integral to the business calendar and would not usually be adjusted because of immediate economic conditions.
"The majority of the conferences and meetings we promote are association-based, which means they are booked well in advance," she added. "We have bookings as far ahead as 2013. Large events usually take place at the exhibition centre."

The DCB has promoted major upcoming events including a desalination conference and a dental summit at Dubai's World Trade Centre.

Bardin said he expected cheaper prices at smaller venues, such as the Madinat Jumeirah, would reflect the slackening demand at the lower end of the events markets, and this would kick-start the whole Mice "machine".
"There's going to be a turnaround for the Mice sector in the UAE – people will change the way they look at incentive travel," he said. "Companies will have to go for more subtle and creative strategies as they won't want to be seen spending a lot of money."

The tail-off in the UAE will last for about a year before business picks up, depending on how long the current crisis continues, said Bardin.

"We're recruiting people for business development, operations and reservation roles and generally training staff up. We're getting ready to leap even higher when the industry takes off again."


Billion-Dirham industry

Dubai is currently the leader in the Middle East's Mice sector, an industry worth Dh12 billion a year, according to UFI, the global association of the exhibitions industry.

"The Dubai World Trade Centre will be strategically focused on increasing the long-term economic impact of this sector on the UAE economy with initiatives that are currently being undertaken to enhance the company's positive contribution to Dubai's GDP," said Helal Saeed Almarri, the centre's CEO.


UK travel: down but not out

William Horsley, General Manager,Al Futtaim Travel

Have we seen the death of incentive packages abroad?

If companies in the UK feel they want to incentivise their staff – and the reduced airfares and hotel rates are there – then they will. The market won't be as busy, but it won't stop.

Where else could UK firms send staff apart from overseas?

Blackpool. Or maybe Brighton or the Cotswolds, or even the Highlands of Scotland. With the strength of the pound coming down hotels that used to be very expensive are taking the opportunity to offer reduced local deals.

What type of people need incentivising?

The first people who are being fired in all these job cuts are sales and marketing executives, which seems ridiculous. With no sales and marketing you have no business and therefore no manufacturing. They're the ones that need the incentives.

When do you expect the Dubai incentives market to pick up?

They've lost the business until October and November now because the immediate reaction has been stop and panic. But after this, if the incentives they are selling work, then it should recover.
Follow Emirates 24|7 on Google News.