India mini budget 'fails to address core issues'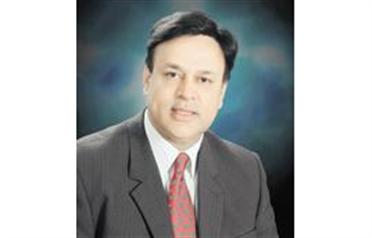 The non-resident Indian community and businesses in the UAE reacted differently to the proposals in the interim budget presented by India's finance minister yesterday in New Delhi. Most were disappointed that the proposals resulted in dragging the stock markets and weakening Indian currency.

Abbas Al Mirza, President of Indian Business & Professional Council, Dubai, said: "Being a 'vote on account' not much was expected anyway. However, it is heartening to see some measures to counter the effects of the present global economic crisis that is fast spreading across the world. In particular, measures such as 'interest subvention' of two per cent on pre- and post-shipment credit for certain employment-oriented sectors, which is expected to cause an additional financial outflow of Rs5 billion during the fiscal year 2009-20101, are steps in the right direction."

Raju Menon, Managing Partner of Morison Menon Consulting, said there were no concrete steps on increasing employment and boosting consumer spending, in order to provide the much-needed economic stimulus.

"An area that was expected to, but not addressed, in this budget is the issue of Indians returning from overseas. We expected at least some sort of small-scale finance schemes and credit facilities to facilitate their reintegration into the economy. We hope this area is addressed in the coming budget, provided that there is proper representation on their behalf."

"As expected, this interim budget was election-oriented. The emphasis on the agricultural and educational sectors was good and indeed needed; however, since no other major sector was addressed in detail, we assume that this was probably done with an eye on the forthcoming elections."

KV Shamsudheen, President of Pravasi Bandhu, a social service organisation, said it is disappointing that at a time when a large number of Indian diaspora is going back to India from all over the world, especially from Gulf countries, as a result of global economic meltdown, the government has not taken any step to rehabilitate these returnees.

"Most of the low- and middle income workers are going back empty handed and in most cases with debt burden. Government must introduce some kind of rehabilitation plans urgently," Shamsudheen, who is also a director of Sharjah-based Barjeel Geojit Securities.

"The government is in denial mood. When there is nothing for resident tax payers, what can the NRIs look for," said Bharatbhai Shah, a social worker.

"In short, the government has not addressed any core issues, not tackled the economic crisis to take care of job losses, not announced an effective stimulus package and not provided any big sop for industry. The markets or the industry is in no mood to welcome this budget"

Jitendra Gianchandani, Chairman of Jitendra Group of Companies in the UAE, said: "In these trying times, the NRI community is expected to contribute more to India Inc by way of higher remittances and indirect contributions to the exchequer. The NRI community will surely feel left out the most.

"In my view, the interim budget is a sheer waste of a great opportunity… an opportunity that could have allowed the country to come out winners and not whimper as is the case right now."

"The interim budget is bland, lacks focus and shows the bankruptcy of thought within the finance ministry. And this has been well captured by Sensex, tanking 329 points to touch 9305.45."

Reji Jacob, of JRG Securities, said: "The finance minister told tax rates must fall and our ability to pay taxes must rise, but he disappointed all by not announcing any relief in taxes or change in the tax structure to bring relief to the corporates or the common man. There were not much announcements with respect to both manufacturing and services industries. The IT sector was expecting tax benefits, extension of sunset clauses, relief packages and sops for exporters. But nothing came through."
Follow Emirates 24|7 on Google News.