India pegs growth at 7.1% until March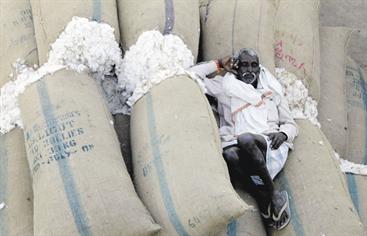 India expects its economy to expand 7.1 per cent in the year ending in March, the slowest pace in six years, boosting expectations for fresh government stimulus measures and more rate cuts from the central bank.

Final growth figures for the year could be significantly weaker, analysts said, as the global slowdown and high borrowing costs batter demand for everything from manufactured goods and automobiles to new homes.

"These are advance estimates and can be revised down later once more data are available," said Sonal Varma at Nomura in Mumbai, echoing views of other economists who felt the preliminary full-year figure was too optimistic. "Our estimate for fiscal year 2010 GDP growth is 5.3 per cent, and we expect the RBI [Reserve Bank of India] to cut both the repo and reverse repo rates by 50 basis points before March 2009 and cumulatively by 150 basis points before mid-2009."

India's economy has slipped from growth rates of about nine per cent in the past three years but still looks healthy compared with most developed economies, many of which are in recession.

However, policy-makers and analysts say the country needs to grow at eight to nine per cent per year on a sustained basis to wipe out mass poverty and promote employment.

If economic expansion slips below six per cent as some economists expect in 2009-2010, it could lead to more unemployment.

"There is some room for optimism, that is what the numbers indicate," said Finance Secretary Arun Ramanathan. India's benchmark stock index rose on expectations that weakening growth would force the government to announce fresh stimulus moves, while the partially convertible rupee and the 8.24 per cent federal bond were steady.

Most analysts said they expect a revival in economic activity by October and monetary policy would continue to ease gradually.

"Overall for FY10, we expect a revival in economic activity by October 2009, and our GDP estimate for the full year is close to six per cent," said Shubhada Rao, chief economist at Yes Bank in Mumbai.

"We expect monetary policy to continue to ease, albeit gradually from here on."

The Labour Ministry estimates about a half a million jobs were lost in small business sectors that accounted for more than 60 per cent of the country's GDP in the December quarter.

India's exports in January are expected to have slumped by more than a fifth, and the country has also seen a sharp decline in domestic demand. On Monday, data showed car sales fell 3.2 per cent in January from a year earlier, the sixth drop in seven months.

Authorities have announced a slew of measures to counter the slowdown including sharp duty and interest rate cuts and have vowed to act again if the situation demands.

Investors are eyeing an interim budget on February 16, when the government is expected to unveil another stimulus plan. At a policy review in January, the central bank cut its growth forecast to seven per cent with a downward bias from 7.5 to eight per cent, bringing it more in line with private sector forecasts.

It left key interest rates steady, saying banks still had to pass on the benefits of previous cuts, but analysts expect another reduction in coming months.
Follow Emirates 24|7 on Google News.