Inflation in Kuwait, Saudi Arabia declines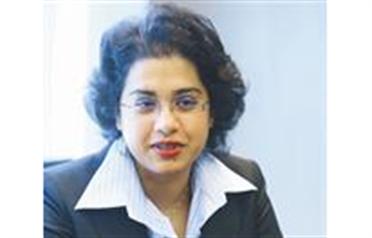 Inflation in Saudi Arabia and Kuwait eased after food prices saw drop in both the countries.

Saudi Arabia's inflation rate fell to 7.9 per cent from nine per cent a month earlier, the country's statistics department said on its website yesterday. In Kuwait, inflation also slowed, with the rate declining to 10.4 per cent in October from 10.8 per cent in September, a government official said.

Inflation across the Gulf Co-operation Council has been easing after reaching records in five of the six member countries. Oil prices tumbled from a record $147.27 a barrel in July and global commodity prices fell. Inflation will slow to 7.5 per cent in Saudi Arabia this year, according to the median estimates of seven economists surveyed by Bloomberg News.

"In both cases, it's food that's starting to bring inflation down," Monica Malik, an Economist at EFG-Hermes, the largest Arab investment bank by market value, said by e-mail. "Especially at the end of last year, food prices were decelerating."

Food prices in Saudi Arabia rose eight per cent from a year ago after gaining 11.3 per cent last month, the country's Central Department of Statistic & Information said. Food prices in Kuwait increased 11.8 per cent in October, after 13.8 per cent a month earlier, the official said by telephone from Kuwait.

"For 2009, rents will be the main driver of inflation in Saudi Arabia and Kuwait," Malik said.

Inflation in Kuwait accelerated to a record 11.6 percent in August.

Annual inflation in Saudi Arabia in January was the lowest since January 2008, when prices rose at their fastest pace in 25 years.

"Inflation is falling much faster than a few months ago," said John Sfakianakis, Chief Economist at Sabb bank, HSBC's Saudi affiliate.

"It has to fall substantially in 2009 given the global deflationary pressures but we are not going to see the historical 1-1.5 per cent rates of the past."

Inflation is expected to come down to 4.8 per cent this year, according to Sfakianakis. Saudi inflation galloped to a peak of 11.1 per cent in July, the same month oil prices hit highs above $147 (Dh540) a barrel before tumbling to virtually a quarter of that level in the following seven months.

Rents in January rose by an annual 20.3 per cent, down from 20.9 per cent in December and 23.7 per cent last July, the data showed. Food and beverage costs climbed eight per cent in January, down from 11.3 per cent in December and 16 per cent in July.

While price pressures are easing, the pace of decline was not as fast as it could be, a newspaper reported.

Saudi business daily Al Eqtisadiah said yesterday that importers and retailers were in disagreement over a mismatch between the decline in prices globally and locally.

"Prices in Saudi Arabia are not going down as fast as they are doing globally because of price stickiness," Sfakianakis said.
Follow Emirates 24|7 on Google News.