Inflation in UAE will drop due to slowdown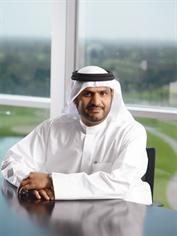 The Dubai Government is revisiting the Dubai Strategic Plan 2015 in view of the global economic crisis and will announce more details in coming months, Nasser bin Hassan Al Shaikh, Director-General of the Dubai Department of Finance, said yesterday.

"We expected an 11 per cent growth year on year, but it is not achievable in today's market conditions. We [Department of Finance] will be consulting the Executive Council and Ruler's Court while revisiting the strategy and details will be announced in the next two to three months," he said after revealing details of the Dubai Budget 2009.

The Dubai Strategic Plan, which was announced in February 2007, expected an 11 per cent annual growth in GDP to Dh396.36 billion by 2015. This would translate into a 41 per cent growth in per capita GDP to $44,000 (Dh161,480) by 2015 by creating 882,000 new jobs and bringing the total employment to 1.73 million by 2015.

INFLATION

Asked how the government was planning to tackle inflation, Al Shaikh said: "It was an issue that was addressed by central banks and governments across the world but all of a sudden priorities have changed. It is now a game of survival for governments."

Al Shaikh expects inflation will drop because of a slowdown in economic activity. "[Inflation] will drop by default but if it is no longer a priority for governments and central banks. When it comes to inflation, it is a secondary issue for us. Soundness of the economy is the priority."

REAL ESTATE VISA

According to Al Shaikh, the issue of granting visa for property buyers is being dealt with on a federal level. "The federal government is discussing the visas issue for real estate buyers across the Emirates. A unified approach is being taken to address the issue."

In 2002, the Dubai Government permitted the ownership of freehold property to expatriates, which changed the dynamics of the real estate industry in the region.

"Earlier it was only Dubai that was offering freehold property, but later other emirates have come in. Therefore, grant of visa is more of a federal issue now," Al Shaikh said.

Although there was no fiscal package announced by the government, he believed that companies would work and deliver projects that have been announced.

Al Shaikh, who is a member of the financial advisory committee created by the Dubai Government in October last year, said the panel has forwarded several recommendations to the Dubai Ruler for revival of the real estate market.

The panel will give its recommendations on ways to handle the crisis to His Highness Sheikh Mohammed bin Rashid Al Maktoum, Vice-President and Prime Minister of the UAE and Ruler of Dubai.

"We have made certain recommendation to the Ruler and more will be made in the coming days. However, it is up to His Highness to take decisions."

REALTY DATA

The Real Estate Regulatory Agency (Rera), for the first time, is expected to unveil actual data related to the market. "Previously, there was no clear picture of the real estate market. There were claims by third parties of 65,000 or 70,000 units to be delivered this year. It is not true at all as there was no official body announcing these figures," Al Shaikh said.

In 2008, about 28,000 units were delivered, Al Shaikh said. In a best-case scenario, 34,000 will be added this year, he said.

"However, we expect Rera to start announcing figures from the first quarter with a quarterly update thereafter."

Al Shaikh told Emirates Business earlier that the financial advisory committee had commenced interaction with master developers in an effort to co-ordinate their multi-billion-dirham development plans and had mandated Rera to collate information from private developers on ways to revive the real estate sector.

"We have so far interacted only with the master developers as we are trying to synchronise their plans. We are looking at various solutions so as to make life easier for our [sub-developers] as well," he had said. Master developers control 70 per cent of the supply in Dubai's property market.

BANKING BOOST

Al Shaikh said there is need for more capital injection in the UAE banking industry. "We need more liquidity in the system and that is part of our recommendations. It certainly needs more funds."

The financial advisory panel, Al Shaikh said, had made the recommendations for injection of funds and is lobbying for certain things for the growth of the sector.

The UAE has committed a total of Dh120bn in the form of Dh50bn liquidity support to banks and an additional Dh70bn direct injection into the banking system. Banks have availed Dh26bn of the package so far. The UAE Central Bank has introduced a dollar-dirham swap that has released another Dh3.2bn of liquidity in the banking system of the country.

ICD IN CONTROL

The Dubai Government has initiated moves to transfer its various investments under the umbrella of the Investment Corporation of Dubai (ICD).

"We are re-organising things. All the government investments will be managed by a sole entity. However, there are no operational changes with one organisation gradually representing all."

In December 2008, the Dubai Government transferred ownership of Emirates airline and air travel services firm Dnata to ICD.

"The transfer does not affect the management structure nor any of our contracts with employees, suppliers or other third parties," an Emirates spokesperson had told this newspaper earlier.

ICD was formed in May 2006, with the transfer of the government's portfolio of investments from the Department of Finance's investment division. Its role is to supervise the government's investment portfolio adding value through the implementation of world best-practice corporate governance, the recruitment of the best people and the embracing of a global investment strategy.

VAT REVENUES
Fees contribute the maximum revenues to Dubai's budget, which has not factored in any income from Value Added Tax (VAT), Al Shaikh said.

"There is no revenue from VAT in our 2009 budget, as it [VAT] will be applicable only in 2012. We are co-ordinating with the Ministry of Finance and other local governments of the emirates on the issue of VAT."

Abdulaziz Al Uwaisheg, the Head of Studies and Integration for the Gulf Co-operation Council (GCC) said recently that a VAT in the Gulf could be used as a tool of economic policy when it is introduced in 2012.

"At times of a recession the tax would be lowered to stimulate the economy and at times when inflation is high the tax would be raised to control it," he said.

The GCC is also due to introduce a common currency by 2010, although few really expect the region to meet that deadline. Under their fixed exchange rate regimes, most Gulf governments have no monetary policy tools because their interest rates are tied to the rate charged by the US Federal Reserve. Individual countries are unlikely to impose the VAT unilaterally, because it would drive business away to nations without the levy.

VAT should be pegged at around five per cent, much lower than the 20 per cent levied in some European countries, Uwaisheg said.

CREDIT RATING

When asked about plans for Dubai's sovereign credit rating, Al Shaikh said the plans were going ahead with "work on credit rating being initiated by summer as we have to put a few things in order for the process to begin." The government has appointed consultants, he said, without disclosing the names. According to state news agency WAM, JP Morgan Chase and UBS are advising the government on the credit rating.

Institutional investors generally look at the sovereign rating when making a decision to invest in foreign markets. It gives them an immediate understanding of the level of risk associated with investing in the country and allows a country to access international funds easily and at better terms. Therefore, a country with a sovereign rating will get more attention than one without a rating.

Dubai's sovereign debt stands at $10bn while the debt of state-affiliated companies amount to $60bn.

However, Dubai holds $90bn in government assets and $260bn in assets belonging to state-affiliated companies.

RESTRUCTURING

The government has also initiated the restructuring of its various departments with already three establishments – Sheikh Mohammed Establishment for Young Business Leaders, Dubai Shopping Festival Office and Dubai Export Development Corporation – brought under the umbrella of the Department of Economic Development.

"The step is aimed at enhancing the effectiveness of government operations and the creation of bigger structures such as the DED," Al Shaikh said.
Follow Emirates 24|7 on Google News.