Iran passes $298bn budget as it battles 26% inflation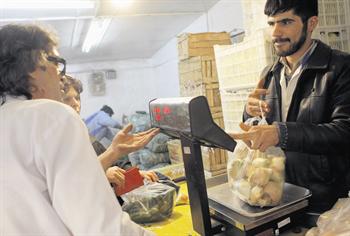 Iran's parliament yesterday approved a budget of $298 billion (Dh1.3 trillion) for the year to March 2010 that was submitted by President Mahmoud Ahmadinejad in January, the official Irna news agency said.

It said the lawmakers were discussing the details, including projected revenue and expenditure for the next year. The budget – lower than the current year's $307bn – comes at a time when Iran is battling high inflation of around 26 per cent and reduced revenue because of the plunge in world oil prices.

Ahmadinejad presented the budget based on an oil price of $37.5 a barrel, sharply lower than its peak of nearly $147 in the middle of last year.

The final budget deficit forecast for the next year was not immediately clear, but last month a parliamentary research centre report said Iran faced a deficit of $44bn for the year to March 2010. The centre said the government plans to cover the hefty deficit from overdue taxes, dividend income from state-owned companies and $11bn from the Oil Stabilisation Fund.

It also warned that if oil prices stay low there will be a foreign currency shortage.

Ahmadinejad has been strongly criticised by economists for inflation-stoking withdrawals from the Oil Stabilisation fund, which holds any oil revenue that exceeds budget forces and was set up to guard against oil price fluctuations and to finance private sector projects.

Opec-member Iran, the world's fourth-largest producer of crude and a country where the state controls 80 per cent of the economy, depends heavily on oil revenue for government spending.

The Isna news agency yesterday quoted official figures saying that inflation in the Iranian month of Bahman ending on February 18 hit 25.9 per cent, higher than the previous month's figure of 24 per cent. The February figure was still lower than the September 2008 peak of 29 per cent.

Central Bank Chief Mahmoud Bahmani has vowed to cut inflation to around 22 per cent by March 20, end of the current Iranian year, in a strategy of "increasing production and supplying goods proportionate to demand".

Central bank officials have cited growth in money supply as a prime cause of the surge in inflation, along with rising global prices.

Analysts predict that the government injecting oil money into the economy will keep inflation considerably high for years to come, despite central bank efforts to reduce excessive liquidity.

Meanwhile, Iran's former central bank governor Tahmasb Mazaheri said that the Ahmadinejad government's economic reform plan will "deteriorate" Iran's financial system and could boost inflation to as high as 40 per cent if implemented hastily.

Mazaheri said plans by Ahmadinejad's government to cut state subsidies for fuel, natural gas and electricity and instead distribute cash to low-income families will ultimately boost inflation.

Mazaheri rejected arguments made by proponents of the plan that inflation will initially rise with the plan's implementation, and then decrease to a single digit figure. "The implementation of the plan would accelerate the trend of increase in the inflation rate," Press TV cited Mazaheri as saying.
Follow Emirates 24|7 on Google News.