Iran plans first bank stake sale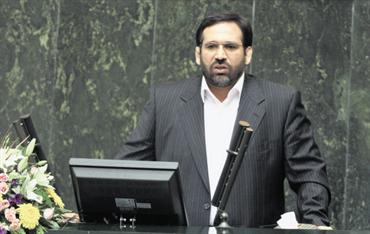 Iran plans to offer five per cent of Bank Mellat to private investors on Wednesday, a Tehran Stock Exchange official said yesterday, in the Islamic Republic's first part-privatisation of a state-owned bank.

The official, who declined to be identified, said the sale was aimed at determining the level of demand and the share price ahead of the possible sale of more Bank Mellat shares if there was interest from buyers.

The plan comes in spite of a sharp fall in Iran stocks over the past six months.

Bank Mellat, Iran's second-largest bank after state-owned Bank Melli, is estimated to have a share of about 15 per cent of the country's banking industry.

"What we were told is that the share launch will happen on Wednesday," he said.

Share prices in Iran, the world's fourth-largest crude producer, have tumbled in line with plunging oil prices. Market capitalisation is down by more than 30 per cent from a record $70 billion (Dh257bn) in August. Bank Mellat is among Iranian firms and other bodies that have been subject to United States sanctions, imposed because of what the West says is a bid to build nuclear weapons. Iran says its atomic development programme is peaceful.

Fathali Khoshbin, who heads Bank Mellat's privatisation unit, last week said the flotation would take place soon, but he did not give an exact date. He told state radio that an additional 15 per cent of the bank would be offered by the end of the 2009-10 Iranian year, which begins next month.

Iran's oil-dependent economy is dominated by the state but the government has been seeking to speed up privatisations after an article in the constitution, which decreed that core infrastructure should remain state-run, was overturned.

Iranian officials have in the past said they would welcome investors from abroad. But with sanctions deterring foreign buyers, some analysts say firms to be privatised may simply end up being transferred within Iran's vast public sector.

The Tehran Stock Exchange official said he expected mainly domestic investors to take part in Wednesday's share sale.

"Even in these conditions, if the price is acceptable, there are buyers," he said, adding he did not yet know the price the Bank Mellat shares would be offered at.

Karabekir Akkoyunlu of London-based risk consultancy AKE said developments in the privatisation programme were expected to be crucial for Iran, even though the issue had been overshadowed by its nuclear row with the West.

"There is no question that the state's heavy involvement in nearly all the key sectors has been an obstacle to Iran's economic development," he said in an e-mail. "Most of Iran's state-controlled giants are in the red."

Iran's Finance Minister Shamseddin Hosseini hailed Bank Mellat as a "trailblazer" in the banking industry. Bank Mellat's Managing Director Ali Divandari said it had 1,888 branches in Iran as well as offices in countries such as Turkey and Armenia.

Hosseini said two other state banks – Tejarat and Saderat – were next in line to be partly sold off but he did not say when this might happen.
Follow Emirates 24|7 on Google News.