Japan pledges $17bn aid package for Asia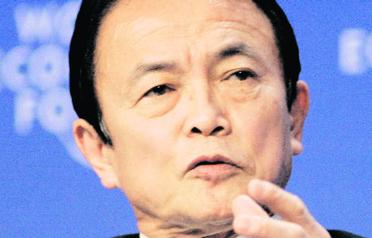 Japanese Prime Minister Taro Aso pledged 1.5 trillion yen (Dh62.3 billion) in development aid to Asian countries for projects that will help boost growth.

The prime minister highlighted Japan's involvement in projects in the Mekong region and the Delhi-Mumbai industrial corridor and said overseas development assistance (ODA) would increase by 20 per cent this year.

"Japan is ready to provide ODA not less than $17bn in total," he told the World Economic Forum here.

Japan's official development aid, an important diplomatic tool, has historically focused on Southeast Asian countries.

Turning to the causes of the global crisis, Aso pointed to the responsibility of leading exporting countries such as Japan and China in what his spokesman said was a call to end the blame-game.

Also in Davos, Japan's Trade Minister Toshihiro Nikai and Farm Minister Shigeru Ishiba were planning to propose a plan to cut or lift tariffs on environmentally friendly products at an informal meeting of World Trade Organisation members here, the Japanese business daily Nikkei reported.

The proposal is aimed at promoting trade in goods such as lithium-ion batteries and solar power.
Follow Emirates 24|7 on Google News.