Japanese bank to join Dubai World's creditor team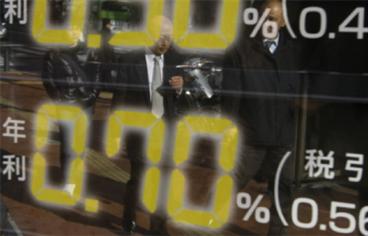 Japan's Bank of Tokyo-Mitsubishi will join Dubai World's creditors committee, potentially delaying a debt standstill plan as it completes due diligence, several bankers familiar with the situation said.

The Asian bank has demanded a voice on the committee – made up of four British and two UAE banks – to represent its interests as well as that of other Far East lenders exposed to Dubai World, according to one bank source yesterday.

Dubai World said on November 25 that it would ask creditors to agree a standstill on $26bn (Dh95.4bn) of debt, linked to its main property units, Nakheel and Limitless. The conglomerate has yet to present a formal proposal to creditors on a standstill for the rest, some $22bn, which would enable it to restructure its operations.

"It's good they got in, they were making all the noise, saying there was no representation from the Far East," said a Dubai-based banker.

Bank of Tokyo-Mitsubishi is a unit of Japan's biggest bank by assets Mitsubishi UFJ Financial Group.

"It is true that we have been considering joining the committee, but nothing has been decided yet," said Takashi Takeuchi, a spokesman for Mitsubishi UFJ Financial Group in Tokyo.

A Dubai World spokesman declined to comment.

"Tokyo Mitsubishi is in now. This has been communicated to us last week," said a Gulf-based banker at a large international bank.

"Banks have been allowed to the committee… on their expertise. We don't have a geographical breakdown. But on average it's been said the creditors committee (excluding Bank Tokyo) represents around 60 per cent of Dubai World's debts."

The debt standstill affects a $5.5bn syndicated loan to Dubai World made in 2008 which was led, among others, by Bank of Tokyo-Mitsubishi and Sumitomo Mitsui Banking Corp.

Although the Japanese bank does not disclose loans to individual clients, Takeuchi said it has about $8.9bn of exposure to the Middle East.

Banks may have sold down their loan exposure in the secondary market, and one analyst has estimated that book-runners typically retain only about 10-15 per cent of a loan or bonds.

Other Asian creditors of Dubai World include Singapore's DBS Group and several Thai, Indian and Taiwanese banks.

The addition of the Japanese bank to the creditor committee – which has yet to be formally named by Dubai World – has further delayed an already protracted process.

Dubai World was expected to present its proposal in early January for creditor approval by the end of the month. Abu Dhabi's assistance is contingent on the conglomerate reaching an agreeable standstill deal with creditors.

The co-ordinating committee, which represents some 97 creditors of Dubai World, consists of Standard Chartered, HSBC, Lloyds and Royal Bank of Scotland, and local lenders Emirates NBD and Abu Dhabi Commercial Bank.

The conglomerate said this month it is "some time away" from presenting its formal plan to creditors, though it is expected in coming weeks.
Keep up with the latest business news from the region with the Emirates Business 24|7 daily newsletter. To subscribe to the newsletter, please click here.
Follow Emirates 24|7 on Google News.