Jazeera Airways shelves DFM plan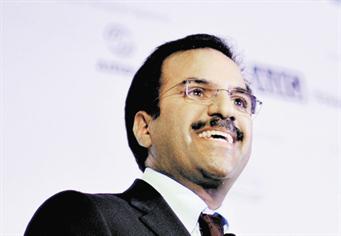 Kuwait's Jazeera Airways said yesterday its 2009 profit target would be higher than last year's four million dinars (Dh50.6m) as the low-cost carrier profits from higher passenger numbers.

Marwan Boodai said on the sidelines of the World Economic Forum the firm had shelved a plan for a secondary stock market listing in Dubai, having delayed it last year.

Boodai said last year the firm was sticking to its profit target of KWD4m in 2008.

"We're close to the target. This year we are going to be aggressive. We're benefiting from the credit crunch... the profit target is more than KWD4m," Boodai said.

The firm had planned to list outside of Kuwait in part to boost its profile. However, Dubai's main stock index fell more than 70 per cent last year. "For the time being it's shelved," Boodai said. "We get enough equity out of existing capital... We don't need it anymore."

Boodai said access to capital was not too tight for those firms which had quality assets.

"Capital is there. If you have real assets, capital is there at competitive rates. We have real assets, not real estates," he said.

On Boodai Corporation, which is one of the major shareholders of Jazeera, Boodai said the firm was looking to expand into utility sectors in Kuwait.
Follow Emirates 24|7 on Google News.