Job cuts fail to weaken remittances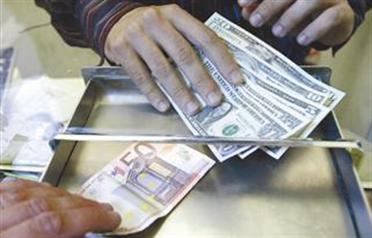 Job cuts in the region have failed to reduce the number or value of remittances.

Money transfer group UAE Exchange saw a 17 per cent growth in business last month, fuelled by currency depreciation, CEO Sudhir Kumar Shetty said.

"Asian currencies depreciated by eight to 10 per cent, which led to a further eight per cent rise in the number of transactions," he said. "This resulted in a cumulative 17 per cent growth for our company in January 2009."

Eighty per cent of UAE Exchange's revenue is generated by low pay-scale migrant workers, said Shetty, speaking from Singapore. And with layoffs in the region mainly affecting mid-level and senior management, remittance firms could still post double-digit growth this year.

The company, which posted 23 per cent growth in 2007 and 28 per cent in 2008, will lose some of its momentum in 2009 and under current circumstances should grow by about 15 per cent, he said.

In 2008 the company carried out 7.5 million transactions, remitting $12 billion (Dh44bn). The bulk of its revenue came from payments to India, Bangladesh and the Philippines.

Continuing construction projects and government-backed infrastructure improvements have safeguarded workers' jobs, protecting the UAE's remittance sector.

"Government-sponsored projects and construction work that is currently underway will not be completed for another four to five years. This means continued employment for workers, who religiously remit money back home to maintain their families and contribute 80 per cent of our business."

Acute shortage of affordable housing and rising school fees meant people would not be able to bring their families here, keeping remittance levels up, he said. However, more accurate trends would emerge after the first quarter of the year.

"It is still too early to say whether there will be continuous growth. If the layoffs are top-level the impact is little in terms of volume and number of transactions. But if the labour class is laid off it will have an undesirable impact since our business thrives on volume."

The emerging scenario was that growth of remittances this year may be less than earlier forecast as transfers contract from so-called major nations, Philippine central bank director Iluminda Sicat said. Remittances make up about 10 per cent of the Philippine economy, fuelling purchases of homes and cars in a nation where private consumption accounts for about two-thirds of gross domestic product. "Double-digit remittance growth is likely to go into reverse in 2009, exposing the Philippine economy to the full impact of a global slowdown," Standard Chartered economist Simon Wong and analyst Vincent Tsui wrote in a note to their clients.

Although there is no definite figure as to the number of migrant workers expected to lose their jobs from the economic crisis, anecdotal evidence and estimates from aid agencies show a significant number will be affected.

As a result of the economic slowdown, the World Bank said it expects remittances, the lifeblood for millions in the developing world, to moderate significantly over the next two years and that remittances in 2009 will fall almost 1 per cent. Global remittance flows stood at $283 billion last year.
Follow Emirates 24|7 on Google News.