Kuwait has another rescue plan ready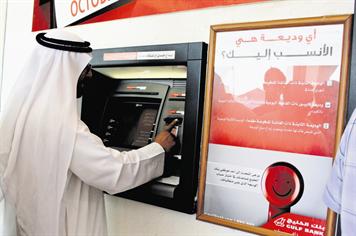 Kuwait's central bank is to present to the government tomorrow a plan to further shore up the Gulf state's economy and banking sector in the face of the global financial crisis, its governor said yesterday.

Sheikh Salem Abdul-Aziz Al Sabah told the state news agency Kuna the plan aimed to ensure the protection of financial institutions, expressing confidence in the soundness of the economy. He did not give details of the plans.

Executives and a government source said last week the government was facing increasing calls to support troubled investment firms, which make up more than half of the country's listed companies and have borrowed heavily from banks as they expanded rapidly during an oil boom in the past few years.

Kuwait's largest investment bank, Global Investment House, shocked the market earlier this month after saying it had defaulted on most of its debt, while major Islamic firm Investment Dar has said it needed loans of up to $1 billion (Dh3.6bn) to refinance debt.

In November, Sheikh Salem said the government planned to set up a fund to buy assets at a discount from investment firms and issue them promissory notes enabling them to borrow from banks. No further details have been made public since.

Kuwait last year stepped in to rescue Gulf Bank, after it was hit by derivatives losses. It also guaranteed bank deposits.
Follow Emirates 24|7 on Google News.