Kuwait rescue plan may be too small: StanChart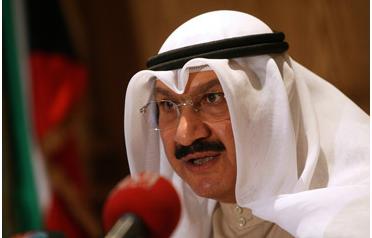 On Thursday, the Gulf Arab state's cabinet approved a stimulus package worth KD1.5 billion (Dh18.8 billion) including state guarantees of up to 50 per cent for fresh loans banks provide to local firms.
"Markets were anticipating a larger rescue plan and there are concerns that $5 billion would not be enough," Standard Chartered said in a note to clients.
Central Bank Governor Sheikh Salem Abdul-Aziz said on Sunday he expected local banks to provide loans to companies worth up to KD4 billion this year and next, of which Kuwait would guarantee 50 per cent.
Kuwait will also guarantee half of all loans local banks provide to investment firms to reschedule debt and 25 per cent of those from foreign creditors, according to the plan.
Standard said the government needed to increase spending to help the economy.
Kuwait is expected to cut spending by about KD7 billion in the 2009/10 fiscal year starting in April mainly due to much lower contributions to social welfare funds, the head of parliament's budget committee said last week.
Follow Emirates 24|7 on Google News.
A government rescue plan will help Kuwait's financial sector but its total value of $5 billion (Dh18.4 billion) may not be enough to mitigate the impact of the global crisis on the Opec member as a whole, Standard Chartered said on Tuesday.