Kuwait set to provide KWD4bn to local banks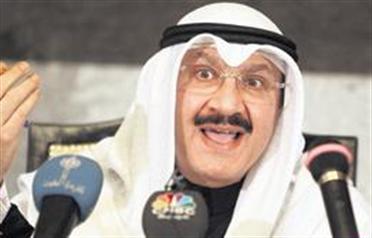 Kuwait's Government will guarantee new credit facilities of as much as four billion dinars (Dh49.5bn) extended by local banks for the next five years, as part of a plan to protect the country's economy from the financial crisis.

The government will also guarantee 50 per cent of new loans provided to investment companies by local banks in 2009 and 2010, said Sheikh Salem AbdulAziz Al Sabah in Kuwait City yesterday.

Kuwait's cabinet approved the final version of the economic stimulus bill on February 5 to bolster the Gulf nation's financial institutions. The rescue package still has to be approved by parliament.

The government was forced to guarantee all deposits in local banks last year as Gulf Bank, the country's second-largest bank by assets, announced losses of KWD375 million from derivatives trading and Global Investment House, Kuwait's biggest investment bank, said last month it had defaulted on most of its loan repayments.

Kuwaiti lawmakers, banking officials and the private sector had urged the government to intervene to rescue the local economy and troubled financial institutions suffering the fallout of the global economic crisis. Kuwait's benchmark stock index fell 13 per cent last month, extending a 38 per cent decline last year.

Sheikh Salem urged the state to use fiscal policy to stimulate growth and tackle a decline in asset and real estate prices amid a global crisis. The central bank governor had already in January urged the government to keep spending stable in the new fiscal year starting in April. The Opec country plans to cut spending
by some KWD7bn to KWD12.05bn in the new fiscal year based on preliminary figures, the head of parliament's budget committee said last week.

The cabinet still has to approve the figures and the drop comes mainly from lower contributions to social welfare funds after a one-off payment worth KWD5.4bn last year.

But infrastructure investments will fall by more than KWD400m.

Sheikh Salem also reiterated Kuwait would not disclose the composition of a currency basket it introduced after dropping a dollar peg in May 2007.

"Pegging the dinar to [several] currencies instead of one provides a bigger flexibility for the exchange rate of the Kuwaiti dinar to soak up parts of sharp fluctuations in the dollar exchange rate to other major currencies," he said.

Kuwait has let depreciate the dinar below its old dollar peg as analysts said it plans to offset a rise in the dollar against the euro and to help boost oil revenues paid in dollar to stimulate the economy.

The move has prompted some analysts to speculate Kuwait may return to the dollar peg at some point to prepare for monetary union for 2010 but see no imminent move.
Follow Emirates 24|7 on Google News.