Kuwait to post 08/09 surplus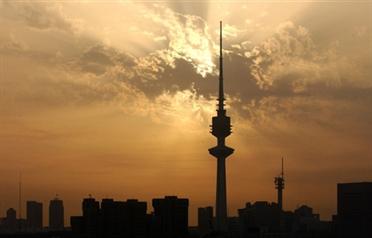 Kuwait is expected to post a  budget surplus of up to KWD3.7 bn ($12.56 billion) in the fiscal year 2008/09 ending in March due to higher oil revenues, National Bank of Kuwait said.
Oil revenues in the world's seventh-largest oil exporter would be higher than expected due to a stronger dollar, NBK said in a research note. Kuwait's biggest bank had in December forecast a surplus of KWD1.8 bn. 
The Gulf Arab state has depreciated its dinar below levels before it dropped a dollar peg in May 2007 in what analysts say is aimed at offsetting a recent rise in the dollar and boosting oil revenues paid in dollar.  
On Sunday, the central bank let the dinar reference rate fall to 0.59 per cent below dollar levels since the depegging.
The Opec producer posted a budget surplus of KWD6.78 bn in the first ten months. 
For 2009/10, NBK said Kuwait could post a surplus of up to KWD7.1 bn or in a worst case scenario a deficit of KWD1.7 bn, due to uncertainties over the oil price. 
Kuwait will base its new budget on a preliminary oil price of $35 a barrel, down from $50 last year, the head of the budget committee said this month. The cabinet has yet to approve the figure.
Kuwait crude, the country's main earner, fell to $37.19 a barrel, state news agency KUNA said on Thursday. 
Kuwait posted a surplus of KWD9.32 bn in 2007/08.
Follow Emirates 24|7 on Google News.