Lamy says Doha deal still possible in 2010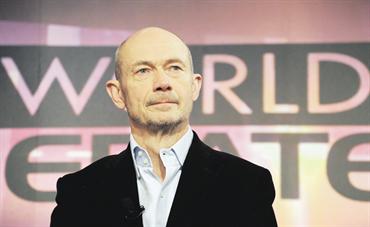 A successful conclusion to the Doha round of global trade talks is still possible in 2010, but would need an injection of political energy, World Trade Organisation (WTO) Head Pascal Lamy said yesterday.

A summit of leaders from the Group of 20 major economies in Canada in June would be a key test of political will for the Doha round of negotiations, he said. "At the technical level, as an expert in trade negotiations with a bit of experience, I can tell you it certainly is do-able," Lamy told reporters in Canberra, where he was holding talks with Australia's staunchly free-trade government.

"What needs to happen is to identify among the few remaining knots, which are the main ones which will lead to a breakthrough," he said.

The Doha round of trade talks was launched in the Qatari capital in late 2001 to free up world trade and help poor countries prosper by opening up markets and cutting tariffs and subsidies in rich countries.

But the 153-nation talks collapsed in 2008 over a dispute between the United States and Europe, and India and China, on protection for farmers in rich economies and shields for industrial goods coming from developing nations.

Leaders of the G20 group last year set a goal to wrap up the Doha round in 2010. Senior officials will carry out a stocktake exercise in late March to see if an outline agreement is possible this year.

Trade ministers met in Davos last month and were gloomy about chances of a conclusion, with many blaming the US for inaction as President Barack Obama focuses more on domestic politics and looming mid-term elections.

But Lamy said Obama's State of the Union address in January, in which the President launched a drive to double exports, gave cause of optimism.
Keep up with the latest business news from the region with the Emirates Business 24|7 daily newsletter. To subscribe to the newsletter, please click here.
Follow Emirates 24|7 on Google News.