Lenders wait for Obama to unveil foreclosure plan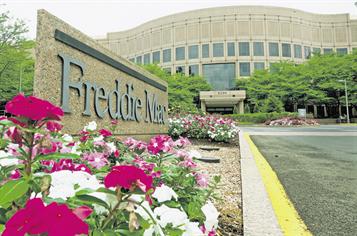 President Barack Obama will unveil a plan to stem home foreclosures on Wednesday, a spokesman said, and major US lenders said they had stopped foreclosing until details of the programme have been firmed up.

The Obama administration is still hammering out its plan, but is considering helping borrowers who are not yet behind on their mortgages, sources said. Current programmes focus on borrowers who are already delinquent. Lawmakers and banks are scrambling to fix the US housing crisis, a central element of the current economic downturn.

Bank chief executives said at a Congressional hearing that they would agree to temporarily halt foreclosures until the White House can unveil a programme to help mortgage borrowers.

White House spokesman Robert Gibbs cautioned Americans against getting too worked up about the mortgage relief plan ahead of Obama's giving details on Wednesday during a trip to Phoenix, Arizona, seen as an epicentre of the housing downturn. "I would wait until Wednesday to see what the president offers and be careful that we don't set an unreasonable series of expectations based on leaks from God only knows where," Gibbs said.

Foreclosures have skyrocketed during the mortgage crisis. A total of 8.1 million homes, or 16 per cent of all households with mortgages, could fall into foreclosure by 2012, according to a Credit Suisse report. The National Association of Realtors said sales of foreclosed homes helped drag the median price of existing homes to its lowest level since 2003.

Treasury Secretary Timothy Geithner on February 10 had announced a plan to stabilise the financial system, which includes $50 billion of assistance to "prevent avoidable foreclosures" of middle-class homes occupied by their owners, according to a document Geithner released.

Bank of America Corp, Citigroup, Fannie Mae, Freddie Mac, Goldman Sachs, JPMorgan Chase, Morgan Stanley and Wells Fargo said they had stopped putting any new mortgages into foreclosure until they have more details about the programme.

Bank of America said its moratorium will last at least three weeks and applies to mortgage loans owned and serviced by the bank as well as Countrywide Financial Corporation, the lender it acquired in July.

Citigroup said its moratorium, which started on February 12, will last until either Obama has finalised the details of a programme for modifying mortgages or until March 12, whichever comes first. It applies to mortgages that Citi owns covering borrowers living in their homes.

Fannie Mae and Freddie Mac said they will suspend foreclosures through early March. Goldman Sachs did not provide an end date for its moratorium, which a spokesman said began earlier last week on owner-occupied home loans the firm owns.

JPMorgan said its moratorium will last through March 6, which it believes is enough time for the Treasury to announce a new mortgage modification plan.

Morgan Stanley's moratorium started last week, and will last until March 6, a spokeswoman said. It applies to the bank's Saxon unit, which collects payments on loans. Wells Fargo – which had already set a moratorium until the end of February for the Pick-a-Payment mortgage portfolio inherited from Wachovia – on Friday extended the timeline for those customers and also halted foreclosures on all other home loans it owns until the government announces its plan.
Follow Emirates 24|7 on Google News.