Liquidity adequate, says Saudi Central Bank chief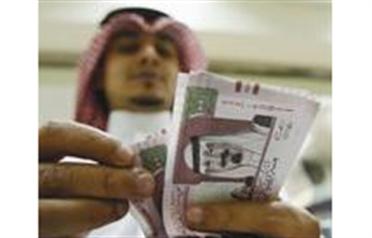 Saudi Arabia's Central Bank Governor said yesterday liquidity in the banking sector was adequate and the cost of borrowing was now reasonable as a result of monetary policy actions.

"The liquidity is there and the cost of borrowing is reasonable," Muhammad Al Jasser told Al Arabiya Television.

He said the financial system was stable and the fundamentals were healthy, but said Saudi Arabia needed more developed debt markets to help finance projects.

The one-month Saudi interbank offered rate was 0.83375 per cent yesterday, having fallen from more than 4.3 per cent in October as the central bank slashed interest rates and eased lending restrictions.

He urged banks and firms to tap the debt market to boost financing capacities.

"There are some hints in the market that banks are not financing long-term projects. They have not been doing this in an important way in the past and I do not expect them to do that, given the nature of deposits they hold," he said. "The market talk is probably a little exaggerated."

"We have not noticed any deficiencies or delay in providing the necessary financing for useful projects," he said. Saudi Arabian Monetary Authority's (Sama) five-time reduction of interest rates since October has slashed interbank lending rates by more than two-thirds, he said.

"Now banks say we do not want additional liquidity. In fact they deposited and are still depositing very large sums of money with (Sama)," he said. The Saudi economy and financial sector are "now going through a phase of stability that is subject of envy," he added.

"This shows the success of the monetary policy," he said. The biggest challenge lying ahead for the new governor is to "continue on this course and preserve this obvious stability," he said.

Commercial banks and firms seeking financing should tap more the debt market with the issue of bonds.

"I hope commercial banks and also companies will start issuing these bonds because these are important long-term financing tools," he said. "This has been done only a little and offers very huge possibilities to finance large-scale productive projects for the Saudi economy."

Hinting, however, that banks may have become more selective in financing projects, Jasser said it was normal in the aftermath of the global financial crisis.

"Banks are seeking healthy loans that will be recovered because the main source of financing is deposits and these can not be taken lightly," he said.

Al Jasser expects the oil-based economy to recover faster than other countries from the repercussions of the global financial crisis.

"The return of the national economy to growth and prosperity will be faster," he told Al Watan newspaper.

Analysts believe that the Al Jasser is set to keep the oil exporter's dollar-pegged monetary policy intact as he faces the end of the third oil boom and a harsh global economic crisis.

Al Jasser will likely uphold strategies such as a near 23-year policy of linking the riyal to the US dollar and investing in low-risk foreign assets.

"I do not think you will see a sea change in current monetary policy," said John Sfakianakis, Chief Economist at SABB bank, HSBC's Saudi affiliate.

"He is a believer at the moment that the peg serves a very important purpose and it is to its advantage. I think Sama will hold its position on currency policy, on being a proponent of the common Gulf currency and allocating foreign assets in a very conservative manner."

In 2007, as the dollar hit repeated record lows against the euro, currency speculators piled into Gulf currencies on expectations that they could follow Kuwait's lead and sever their dollar pegs to fight decades-high inflation.
Follow Emirates 24|7 on Google News.