Lubna says low inflation will attract more foreign investors to the UAE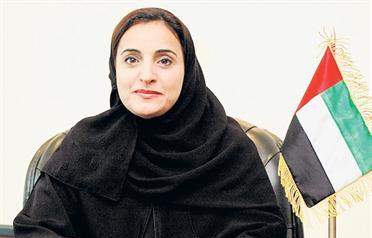 The UAE will become more attractive to foreign investors as inflation begins to decline following a sharp increase over the past two years, Minister of Foreign Trade, Sheikha Lubna Al Qasimi, said yesterday.

Sheikh Lubna, in Moscow for an international investment conference, said the UAE is interested in investing in Russia but needs to get acquainted with business opportunities in the country.

During talks with a senior Russian economy official, Sheikha Lubna was told that Moscow is considering enacting laws to allow the operation of Islamic banks for the first time following an upsurge in their business worldwide.

"Sheikh Lubna emphasised the UAE's economy is characterised by diversity and vitality and is full of investment opportunities. She further said the economy continues to achieve high growth rates as the inflation retreats significantly, thereby enhancing the attractiveness of the UAE and increasing confidence of foreign investors in it," the Ministry said in a statement sent to Emirates Business following Sheikha Lubna's talks in Moscow with Arkady Dvorkovich, the Russian President's advisor for economic affairs.

"Sheikha Lubna also affirmed that investment facilities and incentives in the UAE are unlimited, with a coherent and developed infrastructure and modern legislation at the forefront of these incentives. She said these incentives encourage foreign capital, along with the government's determination to remove any obstacles or restrictions to foreign investments."

During an economy conference in Abu Dhabi two months ago, UAE officials said high inflation needs to be tackled as it could scare off foreign direct investment.

Like other Gulf oil producers, the UAE has reeled under high inflation rates over the past two years because of a surge in global commodity prices, a weakening of the US dollar and strong domestic demand during the oil boom. The situation was aggravated by festering housing supply shortages.

Inflation in the UAE stood at around 9.4 per cent in 2007 and was expected to have peaked at 14 per cent in 2008. But officials at the Dubai Chamber of Commerce and Industry projected the rate to slump to six to eight per cent this year following a sharp fall in global prices and strengthening of the US dollar.

According to the statement, Sheikha Lubna asked Dvorkovich about the investment opportunities and incentives available in Russia, particularly in the fields of infrastructure, industry and agriculture.

"She emphasised the willingness of the UAE's private sector and government investment arms to invest in various sectors throughout Russia," it said.

"Sheikha Lubna also stressed the importance of intensifying meetings between the economic and trade officials and between the businessmen and investors of both countries."
Follow Emirates 24|7 on Google News.