Massive rebound in consumer confidence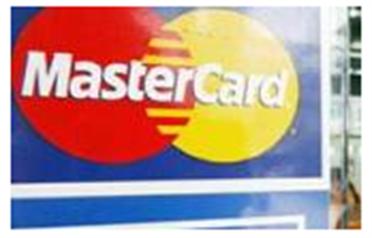 Confidence level in the UAE shows the largest rebound across all the Asia-Pacific Middle East and Africa markets (Apmea). The UAE is also now the second most optimistic country in the Middle East and Levant markets and the third most optimistic in Apmea.

This is according to MasterCard Worldwide index of consumer confidence, running since 1997, and has been used as a barometer of consumer sentiments.

The latest findings of the overall robust rebound in consumer confidence in the region mirrors progress seen in the real economy, the survey, which conducted twice a year, showed.

The UAE, which was the most pessimistic in the Middle East last year, scored 86.1, up from the 29.6. Gas-rich Qatar ranks the highest with 89.2 up from 71.4 in the previous survey.

The UAE has thus leapfrogged by 56.5 points in the past six months and has outperformed its score one year ago.

"Consumer Confidence Index has rebounded in second half of 2009 in both Dubai and Abu Dhabi, higher than that of Middle East average. Compared to first half of 2009 UAE residents are more optimistic on personal front as well as their perceptions about the economy," said the report.

The UAE has doubled, and in some sectors increased, its scores by five fold in terms of the survey's five main indicators – quality of life (108 per cent), stock market (2118 per cent), regular income (448 per cent), economy (134 per cent) and employment (105 per cent).

The UAE respondents say they will save lesser for precautionary savings, which means consumers are now more likely to increase their spending.

Although the survey was conducted from October 1 to November 9, or before the DP World announced its restructuring plans, MasterCard said there would be "no dramatic" change in the results should the survey was conducted after the event.

"We've done the survey just before that but I don't think there is a dramatic impact. This is not a MasterCard opinion. This is what the consumers are saying," Raghu Malhotra, Area Business Head – Middle East (Gulf Countries), told Emirates Business.

"Have the people stopped buying cars? Have they stopped going out? The answer is no. Did anything dramatic happen after the Dubai World? The answer is no," he said.

In June 1997, the index revealed a decline in consumer confidence – one month prior to the devaluation of the Thai baht that triggered the regional economic crisis. In June 2003, the index score for employment in Hong Kong dropped to a low of 20 (neutral is 50, above it is optimistic). This was reflected in Hong Kong's unemployment rate, which peaked just before September 2003 at eight per cent.

Pre-cautionary savings, usually high during crises, has dropped to 70 per cent from 73 per cent.

It is logical that once pre-cautionary savings decline, purchases increase, said Malhotra, adding: "As the world and people in the UAE settle down, they are taking various forms of investments."

Discretionary spend in the UAE for the next six months will rise substantially. About 22 per cent said they will increase discretionary spend from previous four per cent; those who will retain spend plan went up to 59 per cent from 43 while those who plan to cut back on spending shrank to 18 per cent from 53 per cent.

The survey shows 36 per cent in the UAE plan to save more, 45 per cent say they will save the same and 18 per cent will save less.

In the Middle East, 84 per cent said they will increase or keep their discretionary savings the same, 19 points higher than the previous study. In the UAE, 18 per cent said they will cut their discretionary saving – the money spent over the normal household expenses – while 81 said they will either increase or keep their discretionary saving.

"I could save but that is to buy a TV and that goes back to purchasing. Savings have a direct impact to purchases," he said.

"As consumer confidence bounces back, they are becoming less concern on precautionary savings and this is a positive thing," he added. So although precautionary saving continues to be important, it nevertheless registered a decrease.

Compared to the Middle East average, more UAE residents intend to save in the coming six months.

About three in four of those who intend to save more/same intend to do so for precautionary purposes. This is slightly higher than the Middle East average but below the levels seen in H1 2009.

The primary saving priorities are for investments and retirement. Compared to the Middle East average, fewer UAE residents plan to save for buying/upgrading a home or for buying a car/motorcycle.

Out of the savings, people in the UAE would spend their savings in investments (45 per cent), retirement (27 per cent) and buying or upgrading home. Across the Middle East, the top priority is investments (44 per cent), buying and upgrading home (35 per cent) and purchasing vehicle 21 per cent).

Savings however are hindered by: not enough earnings to save (46 per cent UAE, 52 per cent Middle East), high inflation (34 per cent UAE, 24 per cent Middle East), and enjoying life (eight per cent UAE, 15 per cent Midde East).

Across the region, dining and entertainment was listed as the top purchase category followed by fashion and accessories. Consumer electronics is ranked third, replacing buying/upgrading home lands at the fourth. Over the next six months therefore, businesses in home, dining/entertainment and fashion sectors are likely to benefit. The two largest barriers to save are the perception of not earning enough and high inflation.

"While a V-shaped economic recovery remains unlikely, the same cannot be said for consumer confidence as there does appear to be a V-shaped rebound in confidence," said Dr Yuwa Hedrick-Wong, Economic Advisor, Asia-Pacific, Middle East and Africa, MasterCard Worldwide. "The renewed confidence leads to lower precautionary savings and higher spending. This will improve business outlook – encouraging more investment. And will contribute to the momentum of recovery," he added.

Middle East consumer confidence

All markets in the Middle East have seen some recovery in consumer confidence since lows in H1 of 2009; pick up in the Middle East has been healthier than Asia and Africa

Outlook on local stock market performance in Saudi tends to be weaker than outlook on other parameters. 

- Saving plans

Savings outlook largely to remain the same over next six months. Exceptions are Qatar where more than 50 per cent expect to save more; conversely 41 per cent in Lebanon expect to be saving less.

- Precautionary savings

In nearly all markets, increase in saving is driven by need to be prepared for any emergency expenditure. 

- Saving priorities

Investments and buying/upgrading home lead saving priorities. Saudi Arabia tends to be more focused on travel and consumer electronics, while Egypt is more focused on white goods.

- Saving barriers

In most markets, not earning enough is the biggest barrier to saving. High inflation emerges as a key barrier as well, especially in Kuwait and Qatar.

- Percentage of saving

Savings of less than 20 per cent is the expected norm in all markets except Qatar where 68 per cent expect to save more than 21 per cent.

- Household expenses

Except Qatar, where spent on household expenses is lower; all other markets spend more than 50 per cent.

- Discretionary spending

Largely expected to remain the same as the past six months. Kuwait and Lebanon show higher expectation than other markets to increase. Qatar has larger proportion of respondents expecting it to decrease.

- Purchasing priorities

Dining/entertainment and fashion/accessories dominate purchasing priorities – only exception being Qatar where buying and upgrading of home gets higher priority.

- Spending pattern: Travel

Majority of intended travel concentrated within the region. Egypt emerges as leading destination followed by the UAE. However, within markets certain polarities exist – Lebanon shows higher predisposition for travel to European countries; Qatar and the UAE to Asia Pacific.

- Spending pattern: Charity

Egypt and Qatar show higher tendency to make charitable donations – across markets it varies between 1-5 per cent of their annual income.

- Spending pattern: Online shopping

Limited spread of online shopping. The UAE where 25 per cent of respondents have shopped online shows the highest penetration.


Apmea markets

Consumers across Asia-Pacific, Middle East and Africa (Apmea) markets are approaching the next six months with optimism, said the MasterCard Worldwide Index of Consumer Confidence survey.

As the global economy recovers, 21 of the 24 markets polled reflected positive consumer sentiment looking ahead, including Vietnam (90.3), Nigeria (89.4), Qatar (89.2), the UAE (86.1) and China (85). Developed markets in the region have seen a quick recovery in consumer confidence. UAE leapt up in confidence with the largest index score increase of the markets last surveyed six months ago (29.6 to 86.1).

Sharp improvements were also evident for Singapore with a strongly optimistic Index score of 79.4, up from a pessimistic 31.2 in the previous survey, New Zealand (69.7, up from 21.5 six months ago), and Australia (69.5 from 24.1). Across the three markets, confidence in the economy and employment has improved dramatically.

The Asia-Pacific saw an increase in its consumer confidence index score from six months ago (66.3 up from 38.7). Vietnam (90.0), China (85.3) and Singapore (79.4) reflected significantly high consumer confidence compared to other regional markets. Most markets showed increased confidence in their employment outlook, particularly Vietnam and Singapore, which topped the region for confidence in this indicator.

Japan (24.4), which has been pessimistic in its outlook for 30 of the 34 surveys since the inception of the index, continued this trend. The Philippines (49.7) hovered near the neutral mark.

Nigeria's consumer confidence (89.4) was strongest among the four African markets surveyed, and was second behind Vietnam of all the 24 markets surveyed.

Morocco (66.1) also had a positive outlook for the next six months. South African consumer confidence fallen from six months ago.
Keep up with the latest business news from the region with the Emirates Business 24|7 daily newsletter. To subscribe to the newsletter, please click here.
Follow Emirates 24|7 on Google News.