Mena economy to pick up on higher oil and public spending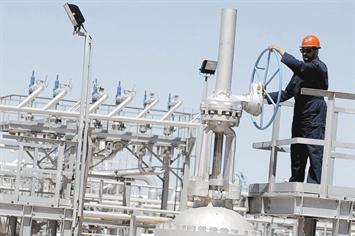 Economic growth in the Middle East and North Africa (Mena) is forecast to pick up in 2010, supported by higher oil prices, a stronger global economy and loose domestic policy conditions, according to a new report by the Economic Intelligence Unit (EIU).

Growth will be boosted by a modest pick-up in oil production despite Opec's continued restraint. By 2011, oil output will be growing more strongly. This, together with persistently high government spending in oil-producing countries, will fuel regional growth averaging just under five per cent a year in 2012-2014, said the report.

In 2010, oil in the range of $50-$70/barrel will be good for the GCC economy, according to Giyas Gokkent, Group Chief Economist of National Bank of Abu Dhabi (NBAD). "$50-70/barrel is good, prices above this are better. [However], triple digit prices would stifle global recovery. A low price would mean greater prioritisation/scrutiny of projects and adjustment in expenditure levels," he told Emirates Business. Brent oil was trading at above $75/barrel on Thursday.

The easing of global credit market conditions that took place during 2009 will add further impetus to the Mena economy, particularly in the GCC countries, where there are ambitious ongoing infrastructure development projects, EIU analysts said. "Although neither oil output nor oil prices are expected to return to earlier peaks, GCC governments will maintain relatively high levels of public spending and investment.

"This will, in turn, support non-oil-producing countries in Mena that benefit from regional oil-related liquidity in the form of inward investment, tourism demand and workers' remittances." As far as the biggest Arab market is concerned, EIU predicted that Saudi Arabia's economy is forecast to grow by an average of 3.4 per cent a year in 2010-2011, limited by only a modest pick-up in oil production. Growth in the non-oil private sector will be constrained by the subdued outlook for both domestic corporate credit and global flows of foreign direct investment.

According to NBAD's Gokkent, real GDP growth rate for Saudi Arabia in 2010 will be 3.78 per cent, which is close to the EIU figures.

For the UAE, the EIU has revised down their expectations of GDP growth in 2010 to 2.5 per cent (from 3.2 per cent previously), reflecting the likelihood that Opec-mandated constraints on oil production will remain in place throughout the year.

The figure is again close to the estimated 2.78 per cent real GDP given to this paper by the NBAD economist.

However, economic growth should revive in 2011, to 4.2 per cent, as confidence returns on the back of more robust world economic growth and as banks resume lending.

For other countries in the region, Gokkent said Kuwait will likely see 3.1 per cent real GDP growth, Qatar 15.8 per cent, Oman 2.64 per cent and for Bahrain the expected real GDP should be 2.2 per cent. "However, the risks to the outlook include a fall in the price of oil, debt concerns, and geopolitical factors," he said.

As far as inflation in the region is concerned, Gokkent expected it to be in the low range of two-three per cent. However, food inflation is expected to go up globally, which may affect the inflation levels in the region. "Global food prices are expected to rise slightly in 2010; about five per cent."

A falling dollar can also impact inflation levels in the country and the region, but the dollar has been strong so far in 2010; while dollar weakness is inflationary, dollar strength is anti-inflationary. "Exchange rate pass-through to inflation depends on firstly, the time frame for the impact and secondly proportion of imports to GDP. In 2007-2008, the impact was such that about 20-30 per cent of inflation was due to higher import prices. The current outlook for the dollar versus the euro is for it to range circa $1.3-$1.5," he added.

Countries in North Africa, which are highly dependent on the EU as an export market and as a source of workers' remittances, will benefit from some recovery in EU demand in 2010.

"Having stagnated in 2009, regional economic growth is expected to rebound strongly to average 4.5 per cent in 2010-2011, although this is still lower than the 6.8 per cent average annual growth rate in 2005-2007," said the EIU report.
Keep up with the latest business news from the region with the Emirates Business 24|7 daily newsletter. To subscribe to the newsletter, please click here.
Follow Emirates 24|7 on Google News.