Middle East M&A up 14% by value in 2009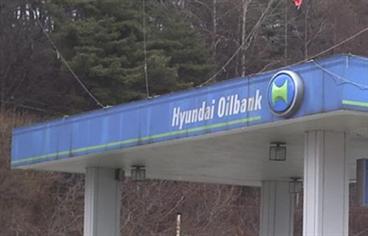 Responding remarkably well to local, regional and global stimulus, merger and acquisition (M&A) activity in the Middle East was up 14 per cent by value in 2009 compared with 2008 although volumes were down more than 38 per cent, according to Mergermarket data. This is in sharp contrast to global deal-making, with overall deal value and volume ending the year 27 per cent down on the previous year. Globally, thus, 2009 was not a good year for M&A. Nonetheless, this region saw better numbers in 2009 than the previous year.

Deal-making in the Middle East saw a drastic decline in 2008 after witnessing record highs of $23.31 billion (Dh85.62bn) in 2006 and $27.47bn in 2007, falling by more than 42 per cent to $15.8bn in 2008. The contagion, in fact, carried on well into the first half of 2009, with deals worth just $2.3bn undertaken in H1.

However, an extremely positive third quarter 2009 saw a reversal in the trend in the region, with deals worth $11.18bn undertaken, followed by $4.55bn in the final quarter of the year.

Globally, too, the end of the year showed signs that the recession is coming to an end and M&A is starting to pick up. The last quarter of 2009 was the best quarter in value terms since the third quarter of 2008.

With 2,523 announced deals valued at $626.8bn, the quarter saw an increase of 35 per cent over the same period in 2008, and of some 90 per cent compared to the previous quarter.

Despite frozen debt markets and reluctance by corporates to make deals, 2009 saw more mega deals globally than 2008 – seven deals valued at $40bn plus compared to three in 2008.

Although there is still uncertainty in the markets, there are signs that the momentum will carry into 2010. Resurgence in financial sponsor activity, corporates sitting on record levels of cash, and a thawing credit market could signal a good year for M&A deal makers.

Morgan Stanley claimed the top spot in the regional volume and value tables for 2009, with nine deals valuing a total of $10bn, compared with Deutsche Bank's four deals worth $6.56bn. By volume, Credit Suisse stood at number two with eight deals worth $4.45bn in 2009.

The value leader of 2008, Bank of America-Merrill Lynch, took third place in value with five deals valued at a combined $5.78bn while Goldman Sachs was number three in volume terms with seven deals worth $5.71bn.

Globally too, Morgan Stanley claimed top spot in the value tables for 2009, with deals valuing a total of $585.9bn, compared with Goldman Sachs' $548.6bn. By volume, Goldman Sachs took the top spot with 244 deals, a 13 deal lead over Morgan Stanley's 231.

JPMorgan takes third place in both the value and volume tables with its ranking due primarily to its role advising on United States takeovers, most recently advising ExxonMobil on its $40.4bn takeover of XTO Energy.
Keep up with the latest business news from the region with the Emirates Business 24|7 daily newsletter. To subscribe to the newsletter, please click here.
Follow Emirates 24|7 on Google News.