Monthly household income is Dh18,248.60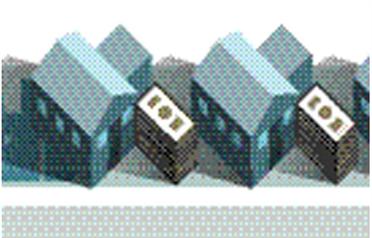 The UAE Ministry of Economy has announced the results of the household expenditure and income survey undertaken in association with the Dubai Statistics Centre, Department of Planning and Economy in Abu Dhabi, Sharjah Information Systems Department and other local and Federal Government entities.

According to the survey, the average monthly household income of UAE residents is Dh18,248.60 and expenditure is DhD11,241.20. The percentage of expenditure on housing and utility is 39.4 per cent of the total income, while expenditure on food and beverages is 14.2 per cent.

The average size of a household in the country is 5.1 with UAE national households comprising 19.1 per cent; expatriate households accounting for 61.9 per cent and households sharing accommodation 19 per cent.

Sultan bin Saeed Al Mansouri, UAE Minister of Economy, said the survey was undertaken as part of the strategic growth initiatives of the Federal Government to ascertain the income-expenditure status of households in the UAE, as a tool for policy making. "The results will support decision-makers in implementing developmental plans and formulating socio-economic policies, and will also cater for the statistical requirements of international organisations including the World Bank."

He said: "The results will help us to further enhance the lifestyle standards of residents in the country through judicious planning, especially in preparing consumer price indices and inflation rates in line with international standards. The survey also highlights the strong advances in statistical data collection and analyses established in coordination with the World Bank."

In other highlights, the survey reveals that the average monthly expenditure of national households is Dh22,989 against an average monthly income of Dh36,438.10. The average non-national household income is Dh15, 074.30 and expenditure is Dh9,579. The monthly average expenditure in food and beverages is Dh1, 595.80 and on non-edible commodities and services is Dh9645.40.

Rashed Al Suwaidi, Assistant Undersecretary for Statistics and Planning in the Ministry of Economy, said the survey highlights the spending trends in the UAE. "The average expenditure of nationals and non-nationals vary for different commodities with several factors influencing the decision. The survey helps us to further establish standards in setting consumer price indices, forecasting inflation trends."
Follow Emirates 24|7 on Google News.