More firms seeking professional services to manage credit risk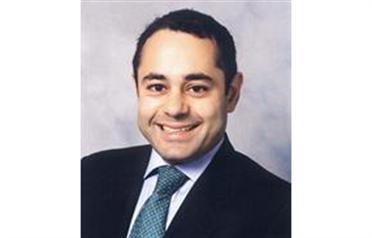 The changed economic scenario has resulted in a shift in the way firms deal with their buyers with many seeking professional services to manage credit risk.

Unlike earlier, when market credit was often offered based on trading experiences, the focus is now on obtaining details of buyers or borrowers so as to ensure timely repayments.

Businesses are also taking payment delays seriously.

Buyers too have become conscious about their own creditworthiness and are "more transparent" and willing to part with the information about their finances to interested parties.

"Companies these days are now placing high importance on credit management. They are looking at how they will get paid for the goods and services they are providing and assessing customers that they offer credit to. In this market credit was offered based on trading experience, volume of sales and whether the business was established in the market and it was not very often that firms sought financial statements. The scenario has changed and firms are much more conscious of getting their credit risk managed. We are now being increasingly asked to review and monitor risks on behalf of our clients," Mahan Bolourchi, Head of Risk Management, GCC Countries, Euler Hermes, told Emirates Business.

Credit risk management, which aims to minimise credit related risks for companies and financial institutions, has now become a major focus area of not just large enterprises but also medium and small firms. Industry sources say that almost 40 per cent of assets of a business, on an average, are in the form of trade receivables in this region, that they seek to protect through efficient credit risk management.

Firms are resorting to measures like credit insurance so as to ward off risks pertaining to credit.

"Every one is looking to satisfy shareholders, positive cash flows, combined with prudent investment, healthy growth and to control the cost is absolutely essential," said Anil Berry, Regional Manager at Euler Hermes.

"Credit is a business tool that should be used to increase sales, maximise customer loyalty, enter new markets and should not be offered where there is a risk of non-payment."

According to Berry, late payments were relatively acceptable during the boom days. In the present scenario, however, suppliers are not accepting long delays.

"Too often credit was provided without assessing the creditworthiness of the buyer. Many times companies wasted time and resources chasing repayments and taking legal action from customers who were not able to meet their obligations.

"As part of their credit management policy, we are increasingly seeing long established business in the region credit insuring their trade debts and outsourcing their credit checking to us. We advise them on who to offer credit to, we then insured this debt and assist with collection action in the event of non payment," Berry said.

However, professionals assert that risk management is not essentially the job of a specific department, a CFO or a CEO. "It is carried on at all levels and involves all those concerned with a transaction directly or indirectly," said Gillian McMeekin, Director of Risk Consulting at Horwath MAK.

The process of analysing credit worthiness of a buyer includes an analysis of financial statements and key ratios. Professional organisations obtain information from various sources including published reports and financial institutions. While analysing, ratios such as net worth, current and cash flow are looked into. Besides, regulatory requirements and lenders' risk appetite are the key considerations.

Not only are suppliers becoming more aware, buyers too are equally conscious of projecting the right image, which is critical for their business. "We are seeing higher transparency from the buyers. They are aware that if we have financial information and understanding of their business we will more likely be able to approve credit for their suppliers."
Follow Emirates 24|7 on Google News.