NEC targets Oman, focusses on small projects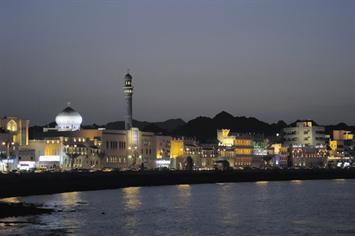 Navayuga Engineering Company Limited (NEC) says it plans to branch out to Oman to concentrate on infrastructure related projects.

The company, which has a presence in the UAE says it is also shifting its focus to small- and medium-size contracts as several big and mega projects have dried up due to the current economic situation.

Antony A David, General Manager of Navayuga Engineering Company Ltd (Abu Dhabi) yesterday told Emirates Business that several successful negotiations have not resulted in actual contracts due to increasing hesitancy in the industry.

"We have successfully bid for many small- and medium-level projects but the contracts, which were supposed to have been signed last month have still not materialised," said David.

The company said the piling and infrastructure-related work for City of Lights in Abu Dhabi is nearing completion with almost 90 per cent complete.

When asked about the company's growth prospects in the UAE, he said: "With this market condition, I am not going to predict anything. Every year, I have had a target but I don't want to make any predictions for this year. The company had invested heavily in the UAE by buying new machinery. It had originally set a targeted turnover of Dhs800 million by end-2009.

"We are one of the first companies to move in with large equipment. We purchased about 22 piling rigs, 15 vibro-hammers and 18 crawler cranes at one stretch. Given the current situation, we are trying to make the best use of these investments," he said.

"At present we feel it is wise to focus on small- and medium level projects. Within the UAE, we are focusing more on projects in Abu Dhabi. In fact competition in the emirate has intensified as most contractors, especially, from Dubai are rushing towards the capital," he said.

"Several contractors are not able to recover the money they spent. Moreover, added competition has resulted among contractors reducing their margin by almost 50 per cent as far as workmanship is concerned," said David. Most contractors are focusing on infrastructure-related jobs because the sector has potential, he said.

The company plans to start a new branch office in Muscat. "There are plenty of mid-sized infrastructure projects valued from Dh150million to Dh300m going to be tendered in Muscat in the coming months. We are also looking at the possibility of moving several of our machines from UAE to Oman," said David.

With its UAE headquarters in Abu Dhabi, NEC has about 500 professionals and skilled staff working on its projects in the UAE.

Navayuga Group has not been affected much as the Indian market continues to perform better despite the global slowdown.

The company has a 30-year concession to develop, operate and maintain Krishnapatnam Port, which is being built on a 12km quay in Andhra Pradesh. Once complete, it will be India's largest facility by 2013.

"Last year, we unveiled plans to build a port in Krishnapatnam in Nellore district. We have several other major ongoing projects in India. Within the GCC, our branch in Qatar is not much affected," said David.

In India, NEC is associated with several landmark projects including ports, flyovers and highways. NEC established its first overseas piling business branch in Qatar in 2006 and is involved in major projects there.
Follow Emirates 24|7 on Google News.