Nine-months' income cover Kuwait budget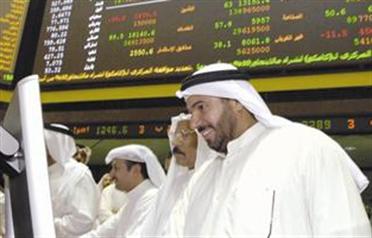 Kuwaiti Government revenues reached KD18.55 billion (Dh235bn) in the first nine months of the fiscal year, almost covering full-year budgeted spending, the finance ministry said yesterday.

For its fiscal year ending March, Opec member Kuwait has projected spending at KD18.996bn and revenues at KD12.68bn.

Oil revenues to the end of December came to KD17.57bn, official figures on the Ministry of Finance website showed. Spending in the nine-months ended in December was KD8.73bn, just 46 per cent of budgeted outlays for the whole year. This leaves the oil-rich emirate with a provisional budget surplus of KD9.82bn.

The surplus is expected to shrink considerably when the ministry makes year-end accounting adjustments that will include pledged spending that has not been registered so far.

The results, however, put Opec's fourth-largest producer well on track to post a budget surplus for the 10th straight year.

Local economic reports have said the budget surplus will be much smaller than initially forecast, and it is now estimated at around $10bn (Dh36.7bn) – down from the expected $40bn.

The reports said the emirate will post its first budget deficit in the next fiscal year if oil prices do not rebound.

Monthly revenues have been declining in the past few months after the price of oil plummeted from a record high of $147 a barrel in July to $40 at present.

December's income of KD827m was the lowest so far this fiscal year. The highest was in August, when it topped KD3.5bn.

Kuwait was pumping about 2.6 million barrels per day but recent Opec cuts have reduced its output quota to 2.2 million barrels per day.
Follow Emirates 24|7 on Google News.