Obama given exports control reform plan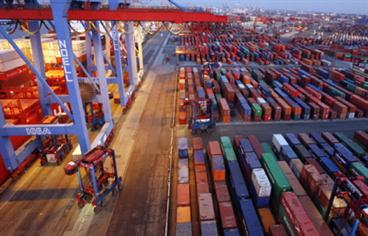 US high-tech manufacturers yesterday gave President Barack Obama recommendations for overhauling the US exports control regime, which they said costs them billions of dollars in sales without guaranteeing national security.

"The US exports control system has not been significantly revised in more than 20 years," a coalition of defence and other business groups said in a document sent to Obama and top administration officials.

"The result is a system that no longer fully protects our national security, has not kept up with accelerating technological change and does not function with the efficiency and transparency needed to keep the United States competitive in the global marketplace," the coalition said.

The White House announced plans in August to review the US export control system, which it said was rooted in the Cold War fears of the former Soviet Union and needed to be modernised to address new threats and changed conditions.

US Commerce Secretary Gary Locke has said the first fruits of that effort, which would ease certain export licensing requirements, could come early in 2010.

The outdated list of high-tech goods subject to controls requires US officials to worry about products that pose little if any risk to the US instead of focusing on stealth, night vision and other technologies that are more of a threat, said Frank Vargo, Vice-President for International Economic Affairs at the National Association of Manufacturers.

The system costs US exporters billions, if not tens of billions, of dollars in sales each year because of the unnecessary controls and the perception it is too much of a hassle to buy high-tech goods from the US, he said.

It also undermines security by eroding defence-related industries that are key to designing and building the next generations of weapons, Vargo said.

The coalition's detailed reforms include drawing clearer lines of responsibility for various government agencies charged with controlling dual-use goods and munitions exports. "Interagency conflict and the attendant confusion in the government and business community alike must be overcome," said the groups, which included the Aerospace Industry Association and the National Defence Industrial Association.

The "adversarial nature" of the US system also discourages many small and medium-sized businesses from applying for export licenses, the coalition said. They urged greater government outreach to overcome that problem and also more co-operation with allies on which goods should be on or off control lists.
Keep up with the latest business news from the region with the Emirates Business 24|7 daily newsletter. To subscribe to the newsletter, please click here.
Follow Emirates 24|7 on Google News.