Obama to lay out executive compensation rules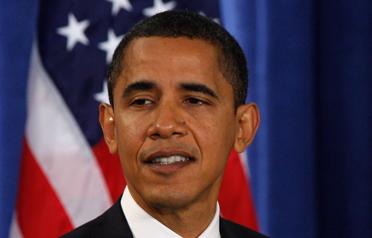 President Barack Obama is expected to impose on Wednesday a $500,000 cap on executive compensation for companies getting taxpayer bailouts, The New York Times reported on Tuesday, citing people familiar with the plan.
The Times said the new rules would be far tougher than any restrictions imposed during the Bush administration, and they could force executives to accept deep reductions in their current pay.
Executives would also be prohibited from receiving bonuses above their base pay, except normal stock dividends, the newspaper reported.
However, executives at companies that have already received government money would not be bound to make any changes in their compensation practices, The Times reported, unless they seek additional funds from the Treasury Department.
The Wall Street Journal had a similar story, citing unnamed sources. The Journal said the administration was also expected to announce steps including a requirement that firms receiving taxpayer money give shareholders more say in how top executives are compensated.
Obama said earlier, in a CNN interview, that he would lay out conditions on Wednesday governing executive compensation for bailout recipients. "Tomorrow I'm going to be talking about executive compensation and changes we're going to be making there," he said in the television interview.
Treasury Secretary Timothy Geithner was scheduled to join Obama for the announcement at the White House at 11.00am.
Obama last week branded Wall Street bankers as "shameful" for giving themselves billions of dollars in bonuses even after the financial crisis and government bail-out had unfolded.
"We're going to be laying down some very clear conditions," Obama said in Tuesday's CNN interview.
"This is a reasonable approach. It's not a government takeover. Private enterprise will still be taking place, but people will be accountable and responsible and that's what we have to restore in the financial system in general."
Banks that have received bailout funds already are subject to limits on compensation, but they are widely viewed as lax.
Follow Emirates 24|7 on Google News.