Obama unveils $275bn housing plan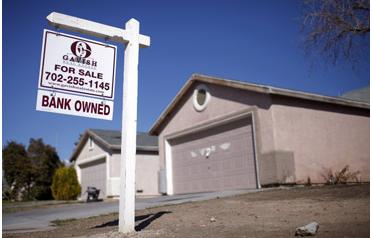 The strategy includes $75 billion designed as an incentive for lenders to reduce interest rates to prevent at-risk mortgage debtors joining the millions who have already fallen victim to foreclosures.
The government will also put up an additional $200 billion to bolster efforts by federal lenders Freddie Mac and Fannie Mae to offer affordable mortgages and bring stability to the housing market.
Obama opened the new front in the broad battle against the economic crisis a day after signing a huge, $787-billion stimulus plan into law, and as he simultaneously attempts to restructure the debilitated US auto industry.
"All of us are paying a price for this home mortgage crisis and all of us will pay an even steeper price if we allow this crisis to continue to deepen," Obama said as he unveiled the plan in Arizona, one of the states worst hit by the crisis.
"When the housing market collapsed, so did the availability of credit on which our economy depends.
"We will help between seven and nine million families restructure or refinance their mortgages so they can avoid foreclosure," Obama said.
Treasury officials said the plan could make affordable $1.5 trillion in mortgage debt and deal with a large proportion of the six million foreclosures expected over the next four years.
The plan includes incentives for lenders to help debtors who cannot make monthly payments but also cannot sell their homes due to negative equity, to lower mortgage payments to no more than 31 per cent of their income.
The plan will see the Treasury Department double its financial support to troubled mortgage finance giants Fannie Mae and Freddie Mac, to $200 billion each, in an effort to stabilise the real estate sector.
A $75-billion initiative will target those who cannot afford to pay their mortgages but who have seen the price of their properties plunge so they cannot sell them and move into cheaper accommodation.
The initiative also aims to help families who put money down on homes and met their regular payments, yet cannot take advantage of refinancing made attractive by low mortgage rates because the value of their homes have sharply dropped.
US stock markets shrugged off the new housing plan, a day after the Dow Jones Industrial Average fell 3.79 per cent on pessimism that the stimulus plan and new housing strategy would lead the economy out of recession.
On Wednesday, the Dow closed up 3.03 points (0.04 per cent) to 7,555.63. The tech-heavy Nasdaq was down 2.69 points (0.18 per cent) to 1,467.97.
Treasury Secretary Timothy Geithner told reporters here that the plan would not only awake the slumbering housing market, but would also help reignite the broader economy.
"By helping keep mortgage rates down, and helping reduce monthly payments, you are putting money in the hands of Americans, in that case it acts like stimulus," he said.
His comments came as Federal Reserve chairman Ben Bernanke said the sums being pumped into the economy may hold moderate inflationary risks in the long term.
"At some point, when credit markets and the economy have begun to recover, the Federal Reserve will have to moderate growth in the money supply and begin to raise the federal funds rate ... unwind some of its credit-easing programs and allow its balance sheet to shrink," he said in a speech to the National Press Club in Washington.
But for now, policy makers are still preoccupied with short-term fire-fighting.
Officials said the plan would not benefit irresponsible homeowners who took out bigger loans than they can afford, or banks that took dangerous risks or speculators who helped build the housing bubble.
"Let us be clear, housing has been a significant part of initiating the economic slide we are in and will be a key part of getting us out," said Housing and Urban Development Secretary Shaun Donovan.
"This is a smart targeted investment which can reach and help to make more affordable more than $1.5 trillion of mortgage debt."
"It is of a scale that can have a real impact."
The program, like other aspects of Obama's attempts to clean up the debt-laden finance industry, relies on lenders to thaw out credit.
Follow Emirates 24|7 on Google News.
President Barack Obama on Wednesday targeted the housing crisis at the root of the US economic meltdown, with a program which could cost $275 billion (Dh1 trillion) and reach nine million homeowners.