Oman implements new tax law to woo investments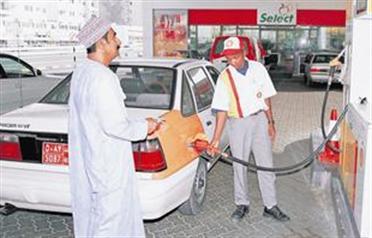 Oman has started the implementation of the new tax law that would work on improvement of the economic situation and lure more foreign investment.

The new law supports the Sultanate's aspirations to attract foreign companies to the Omani market, encourage competition, establish the principles of tax equity, efficiency, and transparency, the Secretary General of Taxation at the Omani Finance Ministry Saud bin Nasser Al Shukaili said yesterday.

The tax rate of 12 per cent was made applicable to all companies incorporated in Oman, irrespective of the nationality of the shareholders, he added.

The tax revenues of 2009 increased to OR300 million (Dh2.8 billion) compared to OR236m in 2008, he said.

The new tax law conforms with requirements of the present stage after Oman's signing on the Free Trade Agreement with the United States and Oman's membership in the World Trade Organisation Agreement, Al Shukaili added.

The new tax law meets the terms of the international taxation regime, he said, noting that the law is to be applied only on companies not individuals.

The Gulf country's economy minister said yesterday that Oman's foreign trade surplus fell 32 per cent to OR4.4bn in 2009 compared to a year earlier due to a fall in oil and gas exports.

The global economic crisis slashed oil output in Gulf Arab oil producing nations, trimming growth rates of the region's key players, such as Saudi Arabia and the UAE.

Much smaller Oman was less hit because as a non-Opec member it did not have to join oil output cuts required by the group.

"The preliminary figures indicate that the hydrocarbon exports decreased by 41 per cent due to a fall in oil prices in 2009," Ahmad Mekki said. He did not give the figure for total exports, only saying that non-hydrocarbon exports increased by 16 per cent and re-exports grew by 14 per cent in 2009 over the previous year.

Oil and gas account for roughly 80 per cent of the country's overall exports. "Due to the domestic demand fall, overall imports dropped by 23 per cent in 2009 compared to 2008," Mekki said. Oman sold its oil at an average price of $56.7 per barrel in 2009, down 44 per cent from the previous year.

The Sultanate's average oil production was 810,000 barrels per day last year, about seven per cent more than in 2008.
Keep up with the latest business news from the region with the Emirates Business 24|7 daily newsletter. To subscribe to the newsletter, please click here.
Follow Emirates 24|7 on Google News.