Oman reviews bourse fund amid lower oil price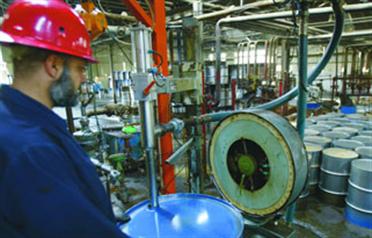 Oman
is reviewing plans to shore up its bourse with a $389-million market maker fund amid worries about the impact of declining oil prices on its budget, two government officials said on Wednesday.
Oman said in November it would create the 150-million rial fund with the private sector to stabilise a market roiled by the global financial crisis. The bourse shed more than 44 per cent last year.
"The fund was decided when the oil price was much higher than it is now," a government financial planner, who declined to be named, said.
"With the present financial situation, the government is forced to review the decision since finance officials are already jittery about the 2009 budget not making the $45 per barrel oil price target," he said.
A second government official, who asked not to be named, confirmed the fund was being reviewed.
Oil prices, which stood at $53 a barrel when the fund was announced in November, were at $38.86 at 1153 GMT on Wednesday.
Earlier this month, the sultanate's economy minister said Oman would cut public spending this year if the average oil price slipped below the $45 per barrel it budgeted for 2009.
The Muscat bourse had said it expected the fund to hit the market in the first week of December.
The main index closed more than 3 per cent lower on Wednesday as worries about possible delays to the fund weighed on investor sentiment.
"We can't understand the delay. Many investors are worried that the government may not keep its promise to boost the market," said Mohammed al-Farsi, an independent investor at the bourse.
"The finance ministry needs to reassure us that it is not changing its mind."
Rajiv Ahuja, analyst at the brokerage company Fincorp in Muscat, said the government needed to move more quickly.
"The immediate appointment of the fund manager will calm the nerves of most investors," Ahuja said.
Follow Emirates 24|7 on Google News.