Oman's stand on monetary policy may keep its inflation high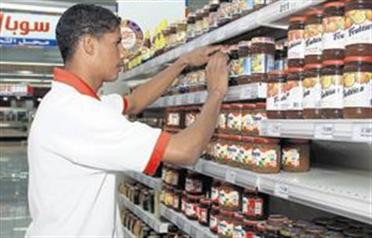 A surge in food prices and rents allied with higher public spending doubled inflation in Oman in the first 10 months of 2008 but the rate is projected to fall in 2009, according to official figures.

From six per cent in the first 10 months of 2007, inflation jumped to a record 12.4 per cent in the same period of 2008, showed the figures released by the Central Bank of Oman (CBO) in its monthly bulletin.

The increase was caused mainly by a sharp rise in rents and food prices, some of which shot up by more than 60 per cent during that period. Experts said inflation would likely be lower in 2009 but noted that Oman's decision not to join its partners in the six-nation Gulf Co-operation Council (GCC) in the Middle East's first monetary union could keep inflation high.

"The GCC monetary union will likely mean that member countries will finally unpeg their currencies from the US dollar and link them to a basket of currencies," a UAE banker said.

"Since the dollar has been cited as one of the main drivers of inflation in the GCC, a new peg to a basket means one of the problems has been tackled. Of course this applies to those who will join the monetary union as Oman has announced it will not initially be part of it."

CBO figures showed there was a sharp increase in food prices in Oman in the first 10 months of 2008, with cooking oil and fat rocketing by 60.7 per cent.

The prices of cereal, and meat and poultry jumped by around 43 and 20.6 per cent respectively, while fish prices leaped by 28.3 per cent although Oman is one of the largest fish producers in the Middle East.

Egg prices soared by 31.8 per cent, while the price of milk and other dairy products surged by nearly 28 per cent. The report showed the food, beverage and tobacco consumer price index jumped by nearly 22 per cent during January-October last year from 0.7 per cent during the same period of 2007.

Rents soared by 17.7 per cent mainly as a result of supply bottlenecks caused by strong demand, an economic boom and high population growth. Like other Gulf oil producers, Oman had relatively low inflation rates in previous years before a surge in global prices allied with a weakening in the US dollar brought about an inflation problem in the GCC nations, which peg their currencies to the dollar, with the exception of Kuwait.

Inflation in Oman stood at only 3.4 per cent in 2006 and was as low as 1.9 per cent in 2005. According to a regional investment bank, the global financial crisis is expected to bring inflation relief to Oman and other GCC countries in 2009 as it pushes down the prices of oil and other commodities.

"Factors that have been fuelling inflation in the GCC are turning around, most importantly imported inflation which is basically an increase in price levels caused by importing essential products from inflationary economies. Imported inflation will stabilise if not decrease," Gulf Investment House (GIH) said in a study on GCC economies last month.

"The reasons are that the US dollar is gaining momentum against major world currencies. The US dollar index which tracks the dollar value relative to other major currencies went up by 87.33 points in mid-November, a gain of more than 11.7 per cent from beginning of September this year…thus, most of the GCC countries that had their currencies pegged to the dollar should witness a decrease in non-US imports prices," it said.

Another reason cited by the report is that the decline in the prices of commodities will factor into the prices of finished goods.

"Depending on the degree of deflation from the exporting countries, finished goods like machinery, textiles, and others should experience a fall in prices. Apart from fall in prices of commodities, the rents of dwelling units are also likely to soften in many countries on the back of increased supply," it said.

"Therefore all these factors should slow down the price level increases in the GCC countries. In fact, slight decrease in inflation rates had been recorded in some of the GCC countries, mainly Saudi Arabia…therefore, in 2009 inflationary pressures in GCC countries are likely to cool off, might be to single digit levels in many countries," the report said.

It expected inflation in Oman to average around 11.2 per cent during 2008 but said it would ease in 2009.

Another reason cited by the International Monetary Fund for soaring inflation in Oman and other GCC states is the surge in public expenditure over the past three years because of a sharp rise in their oil income.

In Oman, strong crude prices allied with higher production to boost its income above RO6 billion in the first nine months for the first time since the Gulf country began pumping oil three decades ago. CBO figures showed the surge in the country's total revenues was a result of high growth in crude export earnings by around 48 per cent to RO4.33bn from nearly RO2.92bn in the same period of last year.

Non-oil earnings rose by 3.8 per cent to RO1.26bn from nearly RO1.02bn in the same period.
Follow Emirates 24|7 on Google News.