Positive forecasts for UAE economy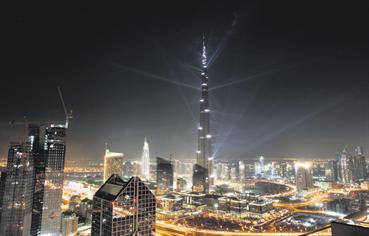 The UAE economy is expected to grow by up to five per cent in 2010 after a sharp slowdown in growth last year because of a steep fall in crude prices and production, said a semi-official study.

Analysts said the growth target in 2010, projected by the government-controlled Emirates Industrial Bank (EIB), could be achieved given the expected expansion in non-oil sectors, and the increase in oil prices and the UAE's crude output.

But the London-based Economist Intelligence Unit (EIU) appeared less optimistic, projecting growth at 3.4 per cent.

In a new study, EIB estimated the UAE's nominal gross domestic product (GDP) at Dh942 billion in 2009, an increase of around 0.8 per cent over 2008, when the GDP stood at around Dh934.2bn in current prices.

"The UAE economy is one of a few economies that recorded real growth for the second year running in 2009 following the eruption of the global financial crisis… such developments have laid the ground for the UAE economy to grow by between four and five per cent in 2010," the study said.

EIB gave no details for its projections but analysts said an expected rise in the UAE's oil production would ally with higher crude prices to allow the country to attain that growth target.

They also cited forecast growth in trade, industry, services and other non-oil sectors in 2010.

"I believe the projected four to five per cent growth is achievable. This year oil prices are expected to be higher than in 2009 and I think the UAE's crude production will increase," said Mohammed Asumi, a Dubai-based Gulf economist.

"Furthermore, the non-oil sector will perform better, mainly banks, industry, trade and services… this means 2010 will generally be a better year."

The UAE's real GDP, the second-largest Arab economy after Saudi Arabia, recorded one of its highest growth rates of 7.4 per cent in 2008 to cap nearly seven years of strong growth during the oil boom. In nominal terms, it rocketed by nearly 24.7 per cent mainly because of the surge in crude prices.

In its forecasts issued before the end of 2009, the London-based Economist Intelligence Unit (EIU) expected the UAE economy to grow by 4.1 per cent in 2010 on the back of recovering oil output and expansion in other sectors after the expected completion of several major projects in the country. But the group scaled down its forecasts to 3.4 per cent in a new report to be issued soon.

"We are projecting 3.4 per cent growth for 2010, based on a modest increase in oil output and export values (with a higher oil price), and steady growth in Abu Dhabi,"David Butter, EIU's Middle East Editor, told Emirates Business.
Keep up with the latest business news from the region with the Emirates Business 24|7 daily newsletter. To subscribe to the newsletter, please click here.
Follow Emirates 24|7 on Google News.