Private sector surges 12.4 per cent in 2008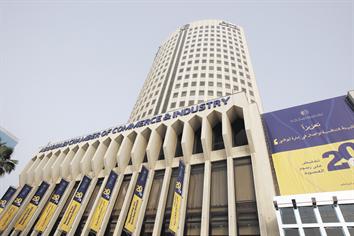 The UAE private sector performed well in 2008 as it surged by more than 12 per cent benefitting from a sharp business upswing, semi-official figures showed yesterday.

In nominal terms, the private sector leaped by around 12.4 per cent, higher than the 12.1 per cent growth achieved by the public sector last year, showed the figures by the Abu Dhabi Chamber of Commerce and Industry (ADCCI).

But it was outpaced by the performance of the oil sector, which jumped by nearly 17.2 per cent in 2008.

From around Dh274.3 billion in 2007, the private sector's contribution to the gross domestic production leaped to Dh308.9bn in 2008, ADCCI said.

The surge enabled it to dominate the public sector's contribution, which climbed to around Dh129.5bn from Dh115.1bn in the same period.

The figures showed the private sector also dominated the investment scene in 2008, contributing around 64.3 per cent of the gross fixed capital formation, which peaked at around Dh143.1bn. The value of its investment stood at Dh92.3bn last year, an increase of around 18 per cent from last year's capital formation of Dh78.7bn.

The report showed the non-oil sector, which is dominated by the private sector, swelled by around 15.3 per cent in 2008, higher than the total GDP growth of 14.7 per cent.

The non-oil sector's contribution to the GDP peaked at Dh495.2bn in 2008 compared with around Dh429.4bn in 2007.
Follow Emirates 24|7 on Google News.