Qatar to go ahead with record spending despite low oil prices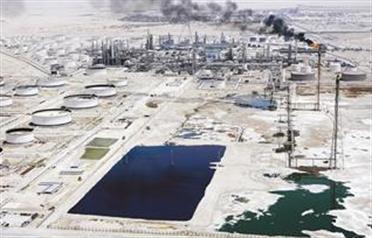 Qatar said yesterday it intends to join nearby Saudi Arabia in boosting public expenditure to a record high level in its next fiscal year despite a sharp fall in crude prices and persistent uncertainty in the oil market.

Qatari Deputy Premier and Minister of Energy and Industry Abdullah bin Hamad Al Atteyya said the Gulf Opec producer would not be affected by the oil price plunge given its soaring exports of liquefied natural gas.

Quoted by Qatari newspapers, he said the next budget would be based on an oil price of only $35 a barrel but would take into account an expected increase in LNG sales because of a steady rise in production.

"The 2009-2010 will be the largest in Qatar's history because our country is committed to the implementation of infrastructure projects," he said.

"Despite the increase in spending, the budget will be balanced and will not have a deficit… the Ministry of Finance is now working on the budget which will be issued on April 1 and will include several strategic projects."

Qatar approved a record budget of QR95.5 billion (Dh96.3bn) in its 2008-2009 fiscal year but it assumed a surplus of QR7.8bn as it forecast a surge of nearly 42 per cent in revenues to around QR103bn.

Spending during that year was higher by nearly 46 per cent over the previous 2007-2008 budget, which recorded a record surplus of about QR38bn as a result of a sharp growth of around 35.8 per cent in actual revenues to nearly QR115.4bn. Actual expenditure increased by only around 16.6 per cent to QR77.4bn, according to the Ministry of Finance.

According to the government-controlled Qatar National Bank (QNB), Qatar assumed an oil price of $55 a barrel in its 2008-2009 budget, compared to $40 a barrel in the 2007/02008 budget.

Despite the sharp growth in expenditure, the budget is projected to record another massive surplus because of soaring oil and LNG income, QNB said.

"The next budget will be based on an oil price of $35," Al Atteyya said. "Despite the decline in oil prices, Qatar remains the least affected by the global financial crisis because its economy is real given its growing LNG revenues… we are now producing nearly 31 million tonnes and return from these exports will soar in 2011, when nearly 46 million tonnes of LNG will be added to our production."

Qatar, which controls the world's third largest gas resources after Russia and Iran, has recorded the highest growth rates in the Arab world over the past seven years mainly because of its surging LNG exports.

Massive LNG projects have already turned the tiny Opec member into the world's largest LNG exporter after overtaking Indonesia last year. It will maintain that position in the years to come as its LNG supplies are expected to peak at 77 million tonnes when those projects are completed in 2011.

Qatar launched such projects in early 1990s to tap its mammoth offshore North Field, which straddles nearly 6,000 sq km of Qatari and Iranian water in the Gulf and is believed to be the world's largest single reservoir of non-associated gas, with estimated reserves of around 902 trillion cubic feet.
Follow Emirates 24|7 on Google News.