Qatar won't post deficit in 2009-10 budget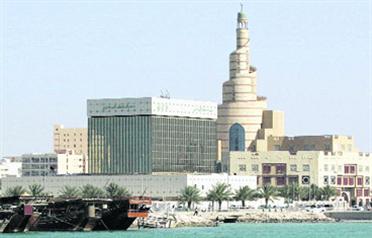 Qatar
, the world's biggest exporter of liquefied natural gas, does not expect to post a budget deficit in its 2009-2010 fiscal year, its deputy prime minister said in remarks published on Monday.
Qatar would base its upcoming budget, to be released in April, on an oil price of $35 a barrel, said Abdullah bin Hamad al-Attiyah, who is also the Gulf state's energy and industry minister, according to Arabic-language al-Sharq daily.
"Qatar is committed to infrastructure projects ... there would be no deficit in the 2009 budget," Attiyah said. "This budget will be the largest in the history of Qatar."
Qatar's 2008-2009 budget based its oil revenue on a price of $55 a barrel. Crude prices stood at $39.44 on Monday.
Saudi Arabia, Oman and Dubai are projecting budget deficits this year after oil prices tumbled to below $40 a barrel -- virtually a quarter of their level last July.
Most states in the Gulf are continuing to boost public spending to keep their economies moving during the global downturn.
Qatar is less exposed to the downturn in crude prices because LNG exports are based on a variety of long-term contract prices, Samba Financial Group said last month.
Qatar's economy is set to expand 9.5 per cent this year, the fastest pace in the region, a Reuters poll showed last month.
Attiyah added that Qatar had been "among the least affected from the financial crisis due to the strength of its economy".
On Sunday, he was quoted by the state news agency as saying that Qatar would be able to withstand a fall in oil prices to less than $30 a barrel because of expanding gas production.
Follow Emirates 24|7 on Google News.