RAK FTZ to spend Dh7.3bn on expansion over five years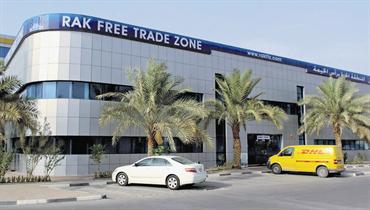 Ras Al Khaimah Free Trade Zone Authority will invest Dh7.3 billion in expansion and development projects over the next five years, said its chief executive.

"RAK FTZ is enjoying an increase in business and we continue to promote state-of-the-art facilities where we have plans to further expand, and developments are expected to cost Dh7.3bn," said Oussama El Omari, Chief Executive Officer and Director General of RAK FTZ.

El Omari had earlier told Emirates Business that RAK FTZ was "engaged in the development of $500 million [Dh1.84bn] project comprising three phases to expand the Zone" and they have completed the feasibility study for it.

RAK FTZ is working on the final detailed engineering plan that it would complete by May, he added.

El Omari said the first phase and second phase will cost $150m each, and the third phase will be $200m.

The $500m project, once completed, would be cost effective on every aspect with low rise buildings along with solar technology that would be used to minimise power costs, added El Omari.

"The new project facility will accommodate 10,000 people and it will assist companies to save up to $3m per 200 employees on operational costs," he said.

According to sources, RAK FTZ currently has more than 5,000 registered companies from a variety of sectors operating in the emirate.

The firms are from countries such as Egypt, Pakistan, the UK, India, Germany, France, Russia, Iran, Lebanon and the US. The number of registered companies in 2006 was 2,351. RAK FTZ contributes an estimated capital of Dh10bn to Ras Al Khaimah economy.

El Omari said they target to attract 2,000 companies, from a variety of sectors, to have their representative office at RAK FTZ this year.

"We have seen the current crisis was nothing but an opportunity for companies, which want to cut down on their unnecessary expenses."

"And when we see companies elsewhere having hard time to keep up with their operational, leasing and renting costs and may think of leaving, RAK Free Zone can still make them at cost-effective standards and requirements," added El Omari.
Follow Emirates 24|7 on Google News.